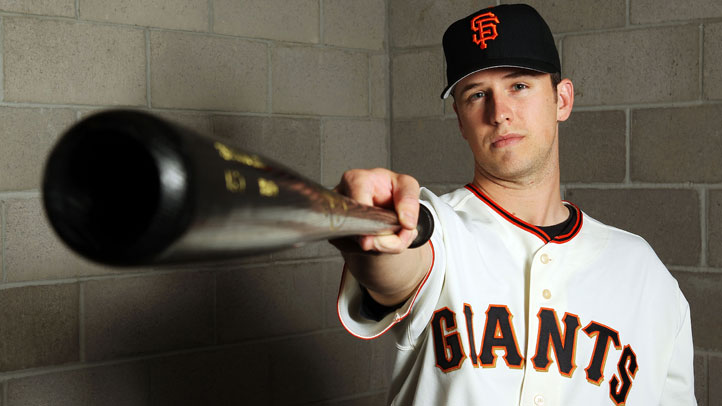 Bruce Bochy knows that Giants fans want to see Buster Posey play. They didn't get that on Monday, when the Giants lost the first game of spring training to the Brewers 7-3.
Bochy acknowledged, via Andrew Baggarly of CSNBayArea.com, that it's something fans are interested in, but pointed out that he's not going to force the catcher into the lineup for the sake of appeasing people at home.
"Sure, I know they want to see him," Bochy said. "We do, too. Our hope is that would happen, but it's not worth the risk."
The only time frame that Bochy would offer for "when" is "possibly by the end of the week," and it would be with Posey in a DH role, rather than actually catching.
"The concern, when you put them in a game, it's a different speed you're going at," Bochy said.
Bochy also pointed out on Monday that he's a little worried about Posey's confidence as a baserunner for the moment.
"I thought overall, he loosened up," Bochy said. "He was running better there. That's going to be a confidence factor. Once he does it and realizes, `Hey, I'm OK,' he'll be fine."
With an ankle/knee/leg injury, confidence is huge. Taking major steps like live-action baserunning is a difficult thing to do, because it's easy to be tentative and timid about how the body part will respond.
Which is precisely why Bochy's going to ease Posey back in.