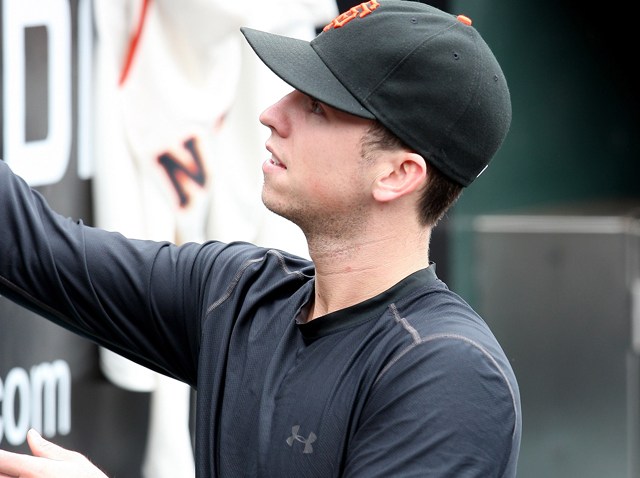 Buster Poser was out at the yard Wednesday for the series finale against the Padres.

The Giants catcher sat down with CSN's Amy G. for the last in a series of talks she calls "Buster Knows Squat."

He talked about how excited he was to play his first game of catch over the weekend with trainer Dave Groeschner. Posey played another round of catch Wednesday and said while his shoulder was sore on Saturday, it felt better Wednesday.

Posey now heads to Arizona where he will accelerate his rehab effort.

According to AP, he is still on schedule to catch a bullpen session in Arizona before the end of the season. That has been a goal since the season ending injury to his ankle on May 25. Posey tore three ligaments in his left ankle and fracturing a bone in his lower leg in a collision at home-plate with Florida's Scott Cousins.
Posey said during the off-season he will be catching real fastballs from his 18-year-old brother (who is a pitcher) back home in Georgia.

Buster told Amy G. it's been a season of highs and lows. He said baseball was taken away from him this season, but said he was also blessed this with the birth of twins.

He says he will be back "in the squat" next season.