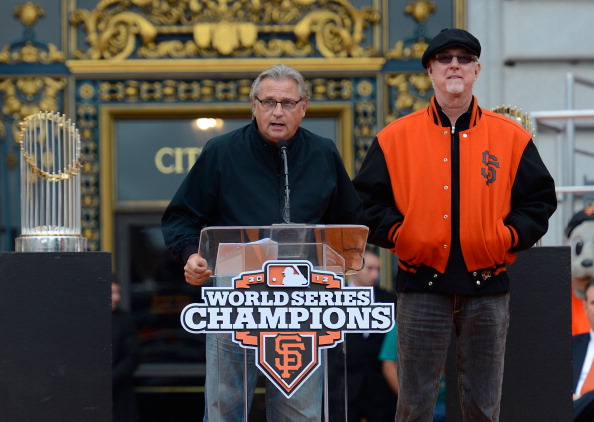 The San Francisco Giants have made a habit of announcing extensions at the annual Play Ball Lunch. This year's announcement focused on the broadcast booth.
Mike Krukow and Duane Kuiper have signed multiyear extensions, team president and CEO Larry Baer announced Friday.
"It's hard to overstate what Mike and Duane bring to the community," Baer said. "It's much more than broadcasting. It's a connection."
Krukow will cut back his road schedule this season. Former Giants Jeremy Affeldt and Javier Lopez will pick up games in NL Central and NL East parks.