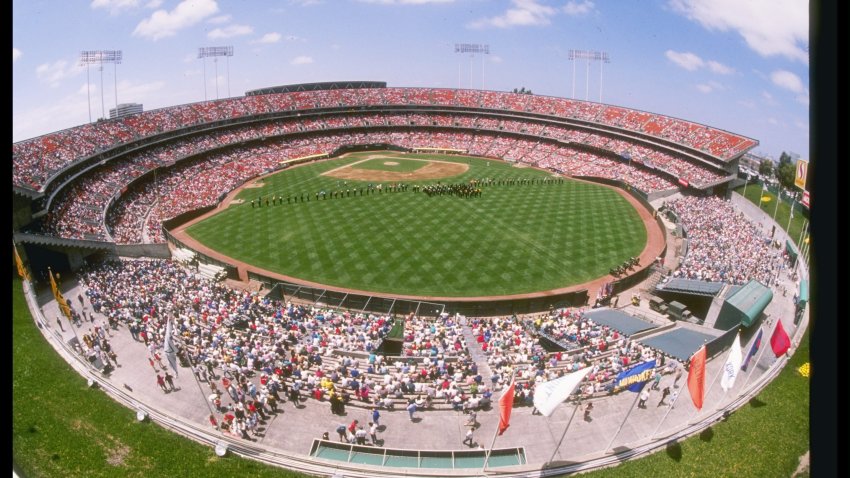 Could the Giants shift in ownership open the door for the A's to move to San Jose?
Bay City News columnist Mark Purdy says yes, if A's managing partner Lew Wolff makes the right move.
Purdy points out that under Major League Baseball rules, the transfer of control of a team -- like the one between the Bill Neukom and Larry Baer -- must be approved by 75% of the MLB's 30 owners.
It also takes a 75% vote to approve a plan to move the A's to San Jose.
Purdy says right now the Giants can block that vote by simply getting 25% of owners to side with them. He argues if the A's want to play hardball, they could in turn block a vote on the Giants transfer of power until the A's move to San Jose is approved.
That's a pretty tough move.
So Purdy has made another suggestion. He says Wolff could simply demand that the MLB's "Blue Ribbon Committee" release its findings on the A's/Giants territorial rights in the Bay Area. Once those are released, Wolff has the right to push for a vote on a move.