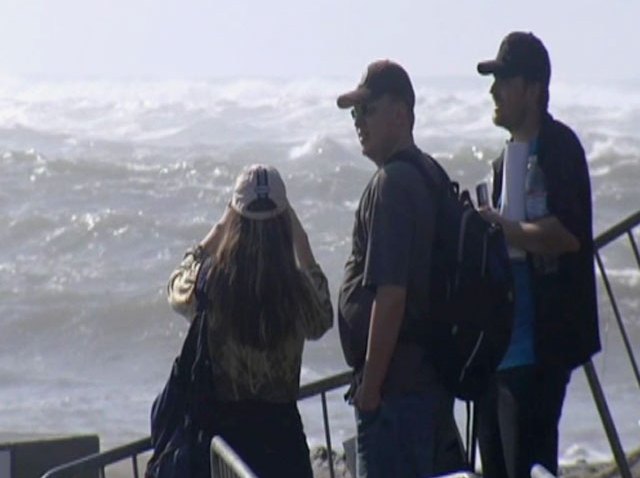 Surfing spectators might not be heading down to the beach for next year's Mavericks competition. Instead, while the surfers cruise along on the water, their audience could be heading to the airport to watch on a jumbo-tron.
Last year, 13 people were hurt when huge waves washed through a spectator area, sweeping people off their feet and damaging equipment and scaffolding.
In response, the San Mateo Sheriff's Department met with the Pillar Point Harbor District and the California Highway Patrol, along with other safety agencies and contest organizers, to ensure a safer event next year. Suggested changes include closing the bluffs above the beach, or restricting all access for spectators.
In that event, the audience might be sent to the Half Moon Bay Airport to watch the contest on a screen.
It's anyone's guess exactly when the next Mavericks competition might be -- it's announced with just a few hours' notice, giving surfers very little time to scramble to the area. This year, the $50,000 first prize when to South African Chris Bertish.
Copyright FREEL - NBC Local Media