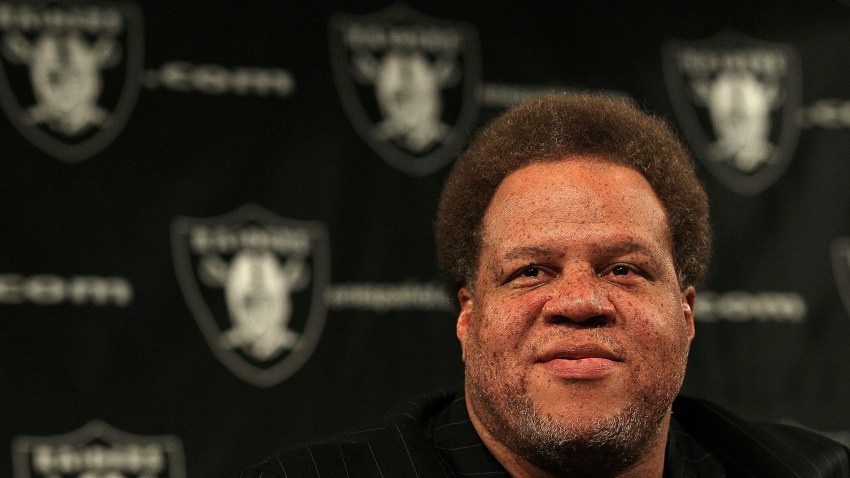 When the Raiders make the fourth overall pick in the NFL Draft on April 30, they may land Alabama wide receiver Amari Cooper. Or, perhaps, West Virginia receiver Kevin White. Or they could go for defense and add defensive end Shane Ray of Missouri, a fine pass rusher. Each has been tabbed as possible Raiders selections in recent mock drafts.
No matter who the Raiders select, that player will need to have the type of impact linebacker Khalil Mack had in 2014 as the team's No. 1 choice.
But, more importantly, if the Raiders can come close to duplicating the success general manager Reggie McKenzie had with his entire 2014 draft class, Oakland will be capable of taking some big steps in 2015. Because the 2014 draft class could be the foundation for the turnaround of the franchise.
This week, Bucky Brooks of NFL.com gave the Raiders an "A" grade for their 2014 draft class in assessing the drafts of the entire AFC West division. The Raiders came in on top, ahead of the Chiefs (C+), Broncos (C) and Chargers (C).
Mack (Round 1), quarterback Derek Carr (2), guard Gabe Jackson (3) and defensive tackle Justin "Jelly" Ellis (4) were front-line players for much of the season. Cornerback-returner TJ Carrie (7) also made an impact. And corner Keith McGill (4), defensive end Shelby Harris (7) and safety Jonathan Dowling (7) all played between one and 12 games in 2014 and showed potential.
"The Raiders' front office deserves a pat on the back for nailing it with the 2014 rookie class," wrote Brooks.
Now, Brooks says the Raiders "must upgrade the speed, athleticism and playmaking on the perimeter" to help Carr in the passing game, so he believes the Raiders will seek a difference-making wideout with their first choice. Their second-biggest need would be for a pass rusher at defensive end, he says.
If McKenzie – entering his fourth draft – can find some more gems in the second through seventh rounds to give this roster young depth, it will give a huge boost to new head coach Jack Del Rio and his staff.