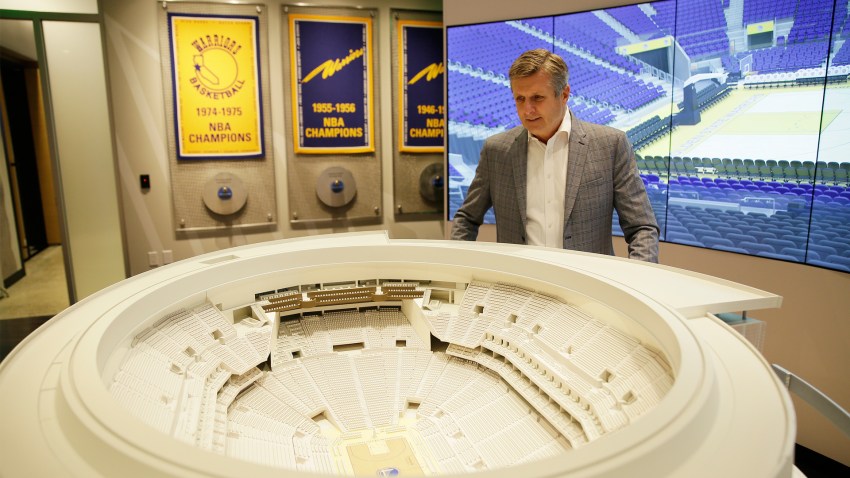 The Chase Center -- the Warriors' new home in San Francisco -- will be completed almost exactly one year from now.
Anthony Slater of The Athletic recently took a tour of the construction site with team president Rick Welts.
One question and answer that stood out:
The Athletic: "Is there an arena you'd compare it to?"
Welts: "It's a little bit of everything. In Sacramento, if you were walking on the concourse, you can look into the bowl. We chose not to do that. Our arena bowl is completely enclosed. You'll have to come in through one of the tunnel entrances.
"I'm reading a lot about the U.S. Open. The players yesterday were talking about the new distraction they had at the new Arthur Ashe Stadium because there's people now at the concessions they can see when they used to not be able to see them.
"I don't think that's an issue for our players, ours was more about containing sound and making sure that noise level doesn't bleed out."
So if you're standing in line to get some food or walking to the bathroom, you won't be able to see the game on the actual court (just like at Oracle Arena currently).
But it's probably safe to assume there will be plenty of TVs in the concourse so you won't miss any live action.
And in regards to the noise -- some people are concerned that Chase Center won't create the same homecourt environment as Oracle Arena, so this should help keep the decibel levels up.
Drew Shiller is the co-host of Warriors Outsiders. Follow him on Twitter @DrewShiller
Copyright CSNBY - CSN BAY