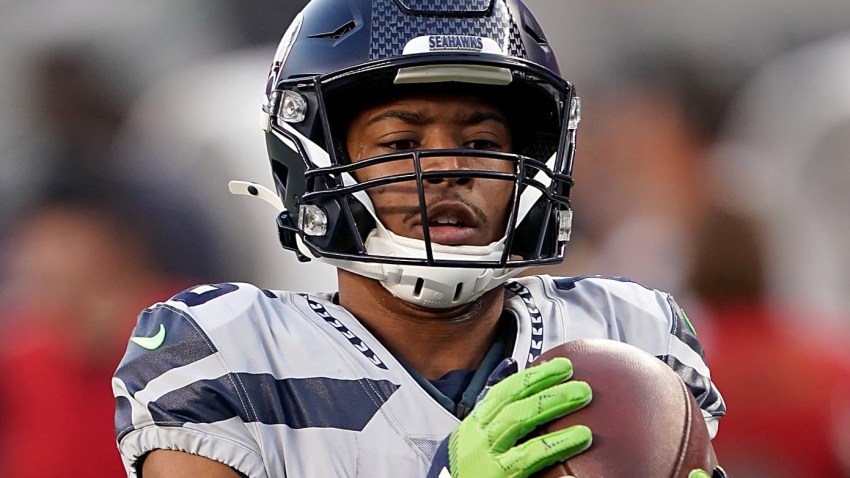 A Seattle Seahawks wide receiver was admitted to a Bay Area hospital after suffering a leg contusion injury during the team's game against the San Francisco 49ers on Monday night, according to the Seahawks' website.
The team didn't say which hospital Tyler Lockett was admitted to after Seattle's 27-24 victory in the final seconds of overtime at Levi's Stadium. The team did say Lockett's leg swelled enough after suffering the injury in the fourth quarter for him to stay behind as the team returned home to Seattle after the game.
"I think there was a lot of swelling, the contusion caused a lot of swelling right away and there's concerns about that, so they got to make sure that there's the compartment element in this we got to make sure," Seahawks head coach Pete Carroll said in a postgame news conference.
No update on his condition was available early Tuesday morning.
Copyright B