QBert, a music producer and world DJ battling champion who hails from the Bay Area, has joined forces with Intel to explore an affordable alternative to using laptop computers to DJ and make music.
Engineers from his company Thud Rumble are using Intel's tiny Edison microprocessor, instead of laptops, to interface with turntables, keyboards and drum machines.
Watch: QBert, Intel Develop Affordable DJ Gear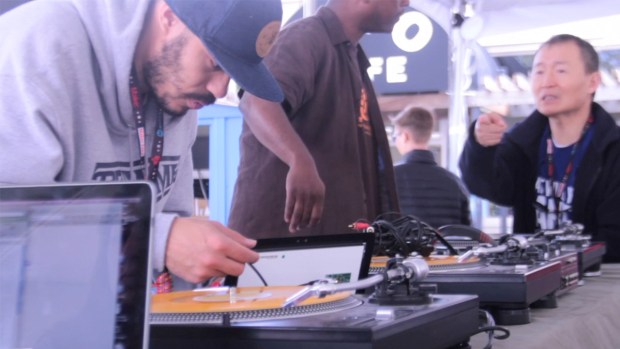 The Edison, which is a fraction of the size of a laptop, is priced around $54.99, making it a fraction of the cost as well. Once perfected, this technology can open up DJing and music production to countless people for whom the costs are a barrier to entry.
Intel and Thud Rumble debuted their idea at last weekend's Maker Faire and will continue to develop the concept to market.