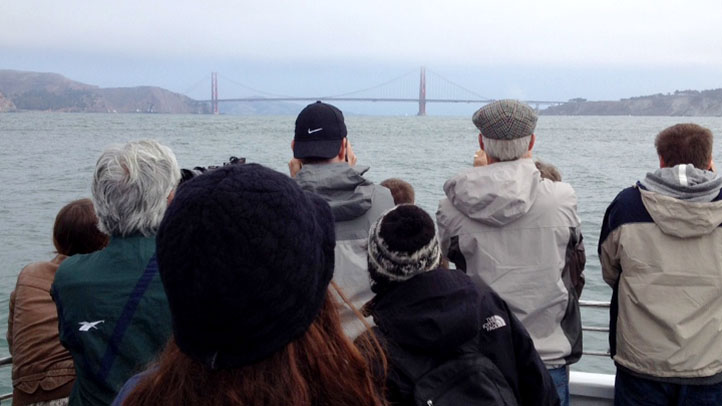 Anyone who has been down Folsom Street between 17th and 18th on a Thursday evening, has probably found it hard to miss the mass of motorcycles parked outside the big blue building that is the San Francisco Motorcycle Club headquarters.
The club was formed in 1904, making it the second oldest motorcycle club in the United States, after the Yonkers MC of Yonkers, New York. The first official meeting was attended by twelve charter members.
In 1906, the club was destroyed by fire during the Great San Francisco Quake. It wasn't until the 40th anniversary of the SFMC did a man named C.C. Hopkins show up with the original club gavel and a story of how it was rescued from the burning flames by J.S. Tormey.
The SFMC also claims to be the first motorcycle club to allow women as members, which happened in 1910.
Notable members in history include San Francisco Mayor P.H. McCarthy, in 1911, and Hap Jones, who was the first civilian to cross the Golden Gate Bridge in 1937.
The club holds its weekly meetings on Thursdays, which is attended by men and women of all ages. Some members even bring their children to the club for meetings. The meetings are generally lighthearted but business gets done as well.
Guests who are invited are instructed of several rules to abide by during the meeting. If these rules are not followed, the member who invited said guest, may incur a fine. Fines are also handed out somewhat randomly to members for no particular reason. Fines are generally less than $.25.
Anyone seeking membership must meet the clubs requirements, which involve taking part in a specific number of rides, and attending meetings. The probationary members are also charged with certain duties full members may not want to do. (i.e. collecting fines, handing out raffle tickets, and other menial tasks)
The clubhouse is steeped in history. Upon entering, it's hard to decide where to look first. There are classic bikes hanging from the ceiling, old photos on the walls and countless trophies in cases around the room, amongst other nostalgic club items.
Pool tables, and Foosball can also be found within its walls, as well as couches and tables for socializing.
For more information about how to join the club, check out the SFMC website.