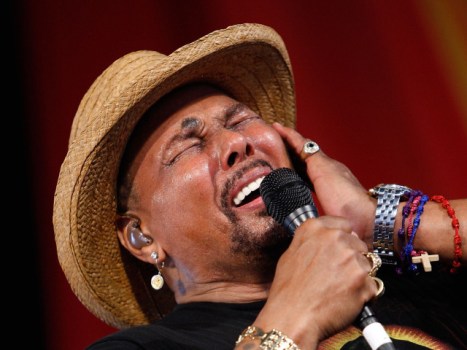 Getty Images
MAY 31: Soul singer Aaron Neville takes his stunning falsetto to the Belly Up at 8 p.m. Buy tickets in advance for $37 or $39 the day of the show.
R&B crooner Aaron Neville's real estate portfolio just got a whole lot sweeter. The Grammy-winning musician and his wife Sarah Friedman just picked up an apartment in the Village for $1.44 million, reports the New York Observer. The couple even scored a discount on the pad since it was originally listed for $1.579 million.
According to the New York Observer, the couple plans to fully renovate the duplex penthouse they just bought. The home boasts the top two floors of the full service "condo-op" (according to the listing) with custom plantation shutters throughout, which the duo is reportedly planning to remove in the renovation. There are two bedrooms and two baths in the singer's new pad, as well as a views of Grace Church and a spacious private rooftop terrace.
With Neville joining the ranks of other notable names setting up camp in this downtown 'hood, could Greenwich Village soon be replacing the 90210 as the most coveted destination for celebrities?