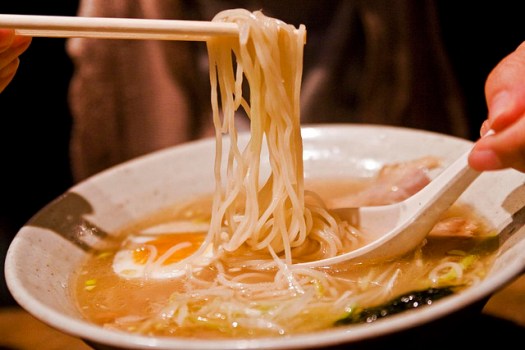 Restaurants and vendors can again sell Asian rice noodles at room temperature under SB888 by Sen. Leland Yee, D-San Francisco. Yee sought the law after the state Department of Public Health and food inspectors cited noodle-makers in San Francisco and Los Angeles for not immediately refrigerating the steam-cooked noodles.
San Diego County's community college students are planning a "Ramen-In" at the San Diego office of California Gov. Jerry Brown to protest proposed fee hikes, which they say will leave them eating Ramen for all their meals.
Brown's budget proposal calls for an increase of $10 per unit for the state's community colleges. That would increase fees from $26 per unit to $36.
The demonstration will deliver thousands of packages of ramen organizers said in a news release. It's planned for 2:30 p.m. Wednesday at 1350 Front Street.