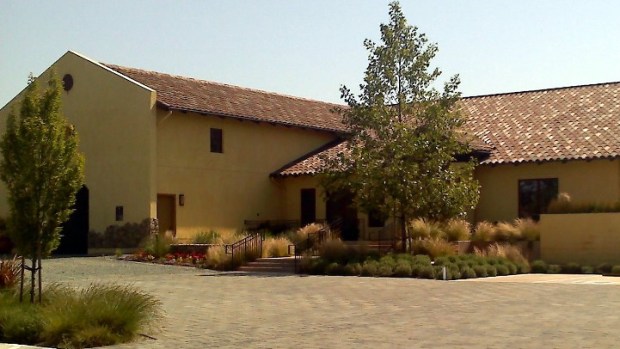 Las Positas Vineyards
The new Las Positas Vineyards debut in Livermore on Sunday, Aug. 14.
FRESH GRAPES: People who love their tasting rooms love their tasting rooms. Yes, we broke out the italics for love there, but we wanted to bold it, too, and maybe even make the font pink and sparkly (we refrained). But winery enthusiasts have their favorites spots, spots that are visited on birthdays and on special occasions and when friends come to town. So when a new place pops up, we like to make mention, because tasting-room-ists are always on the lookout to add one more great place to a lazy Sunday itinerary. And the newest? Las Positas Vineyards on Wetmore Road in Livermore.
OPENING PARTY: The music-and-appetizer-laden debut is set for Sunday, Aug. 14; there will be "special grand opening discounts on current releases" as well (no surprise there, but best come ready to stock up on a few new finds). If you know Las Positas, you know the Maier family started its vines in Kalthoff Common near Livermore about four years ago. We like that the new room keeps it local, and will serve as a complement to the original plot.