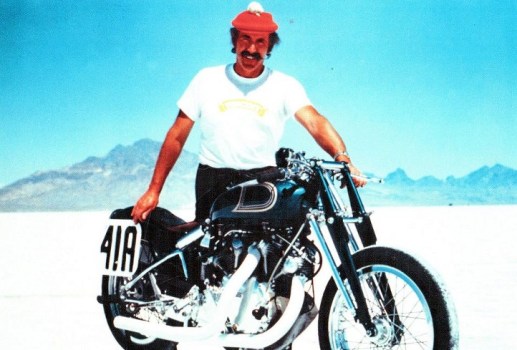 Quail Motorcycle Gathering
The 2012 Quail Motorcycle Gathering will rev in Carmel on Saturday, May 5. Eye the Blue Bike and more.
SLEEK AND VINTAGE: We'll pause a moment and tap an index finger to our chin while we try to remember if the middle of our state and the Central Coast have ever been known for attracting motorcycle mavens. Thinking, thinking. Wait. That's right; it is an area with a rich past in all things vroom vroom, so much so that Hollywood regularly returns to the region to make all sorts of pop-a-wheelie, peel-out movies. Meaning a cycle confab, like the one headed for Carmel on Saturday, May 5, totally fits its environs. But it isn't simply the match-up of the perfect event and place; the Quail Motorcycle Gathering will be rounding up a number of famous rides for buffs to ogle, including Dan Gurney's Alligator Bike and Marty Dickerson's Blue Bike, pictured above.
AND THE 1972 MAGNI ROCKET 3: Even if you're not a cycle fan you probably recognize the cinematic cachet in the name of this bike. It will also be unveiled at Carmel's Quail Lodge Golf Club during the gathering. Of all the gems set to roll onto the grounds, a 1909 Harley Davidson Model 5A intrigues us the most but followers of all things Indian Motorcycles should know that they'll receive a special focus, too. But everyone will have their favorite, for sure. Just be sure to make time for strolling and admiring in the middle of buying your next bike and chatting up other aficionados.