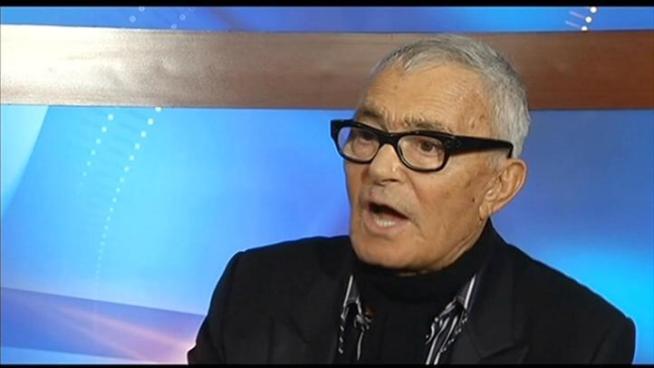 KNBC-TV
Vidal Sassoon is credited with the "wash and wear" philosophy and low-maintenence cuts. The iconic hairstylist died Wednesday, May 9, at his home in Bel Air. He was 84 years old. Gordon Tokumatsu reports from Bel Air for the NBC4 News at 5 p.m. on May 9, 2012.
British-born Vidal Sassoon died at his home on Mulholland Drive in Los Angeles. He is credited with transforming women's haircutting and became famous for his wash-and-wear styles which included the bob, the Five-Point cut and the "Greek Goddess," a short, tousled perm.
Though Sassoon opened his first salon in London in in 1954, he said that he did not perfect his cut-is-everything approach until the mid-'60s. His shaped cuts are identified with the "Mary Quant" look - a swinging sixties silhouette made famous by the British fashion designer who popularized the miniskirt.