America's Cup Has Start Date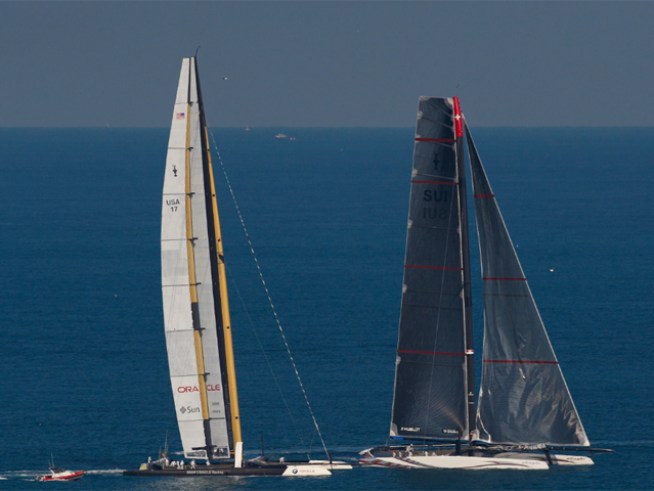 Getty Images
US challenger BMW Oracle Racing (L) giant trimaran and Swiss defender Alinghi huge catamaran sail at the start of the opening race of the 33rd America's Cup off Valencia's coast on February 12, 2010 in Valencia, Spain.
The 34th America's Cup match has a set date. The race will begin on September 7, 2013 on San Francisco Bay, says the SF Examiner.
The match is a best of 9, and if necessary, the final race will be on September 22.
The Louis Vuitton Cup, which determines the challenger, is scheduled for July 13 - September 1, 2013, and will also take place on San Francisco Bay.