Bay Area Rowers Help Men's Eight Crew Advance to Final
Graduates from Cal and Stanford were apart of a heat-winning men's eight crew team.
Saturday, Jul 28, 2012 | Updated 2:53 PM PDT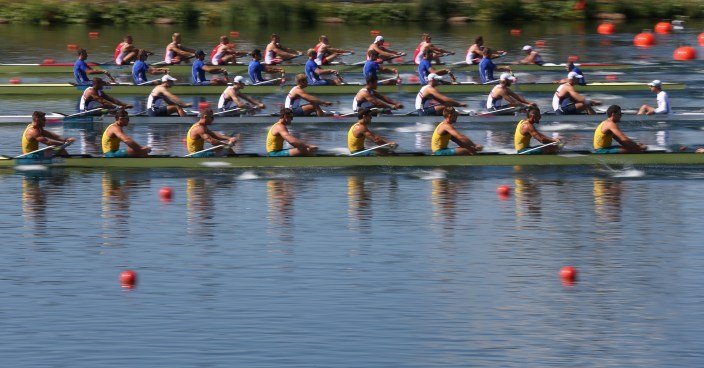 Getty Images
The U.S. team beat Australia in the opening heat of men's eight crew at the Olympic Games at Eton Dorney on July 28, 2012 in Windsor, England. (Photo by Streeter Lecka/Getty Images)
Three U.S. rowers with Bay Area ties helped the U.S. men's eight crew advance to final, Saturday.
Stanford graduates David Banks and Jake Cornelius along with Cal graduate and Piedmont native Zach Vlahos helped the U.S. team cover the 2,000-meter course in in 5 minutes, 30.72 seconds to beat Australia, Poland and Ukraine.
If the team expects to leave London with a medal, it will need to improve. In the next heat, Germany (5:25.52), Great Britain (5:27.1) and the Netherland (5:28.99) all turned in better time. Because the U.S. and German teams won their heats, they automatically advanced to Wednesday's final.
Follow NBC BAY AREA for the latest news, weather, and events: iPad App | iPhone App | Android App | Facebook | Twitter | Google+ | RSS | Text Alerts | Email Alerts