Bay Area's Bumpiest Roads
A new report ranks the Bay Area's best and worst roads.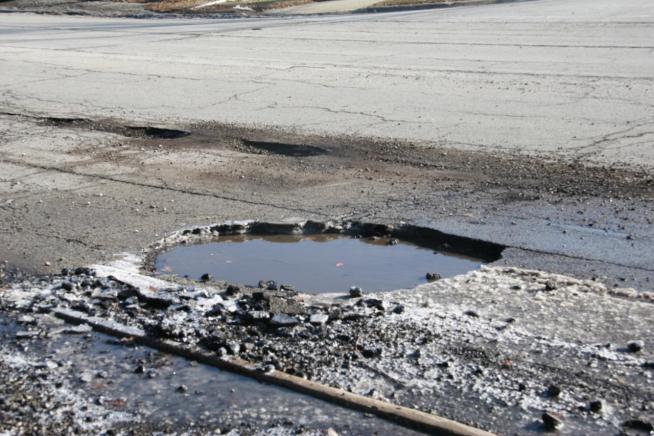 Potholes on Forest Preserve Dr. in Chicago. Taken by Martin Tong. **************One site keeps you connected to all your email: AOL Mail, Gmail, and Yahoo Mail. Try it now. (http://www.aol.com/?optin=new-dp&icid=aolcom40vanity&ncid=emlcntaolcom00000025)
Does it feel like your commute is on one of the worst roads in the Bay Area?
Well, a new report lays out whether your drive is indeed one of the bumpiest.
It found some of the Bay Area's most pothole-ridden streets are in Rio Vista, Sonoma County, Larkspur, St. Helena and Orinda.
San Francisco and San Jose's roads are rated as fair, but could use some work. But they both fared better than Oakland, which was rated "at risk."
People in Brentwood have the best pavement.
You can see the Metropolitan Transportation Commission's entire report at this link.