Bicyclist Hits, Kills Tourist on Embarcadero
The visitor was from Washington, D.C.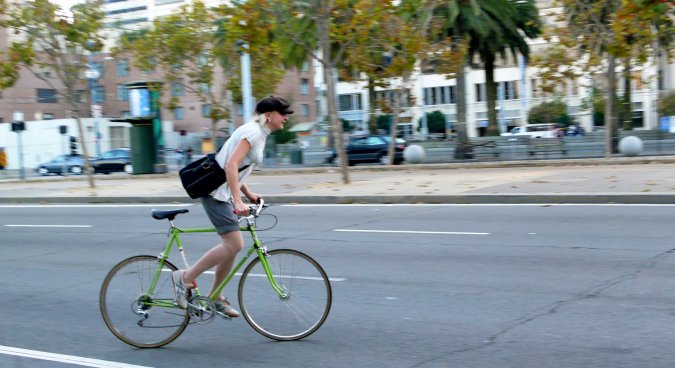 Kristin Tieche
We caught the tail end of this woman pulling her thigh-high tan stockings all the way up to the hem of her grey shorts before she blasted off onto the Embarcadero.
Authorities say a Washington, D.C., woman struck by a bicyclist while crossing a street near San Francisco's waterfront has died.
Sixty-eight-year-old Dionette Cherney died Thursday morning at San Francisco General Hospital a result of injuries she suffered in the accident along the city's Embarcadero.
San Francisco Police Officer Albie Esparza says Cherney suffered a head injury after she was hit while crossing with a green light at the Embarcadero and Mission Street on July 15.
Police say the 25-year-old bicyclist from San Francisco remained at the scene and was interviewed by police.
District Attorney George Gascon says his office will decide whether to file any charges against the bicyclist whose name has not been released.
The incident remains under investigation.