Critical Mass Turns 20 This Week
Cyclists rejoice, drivers cringe: Critical Mass celebrates its 20th anniversary this week.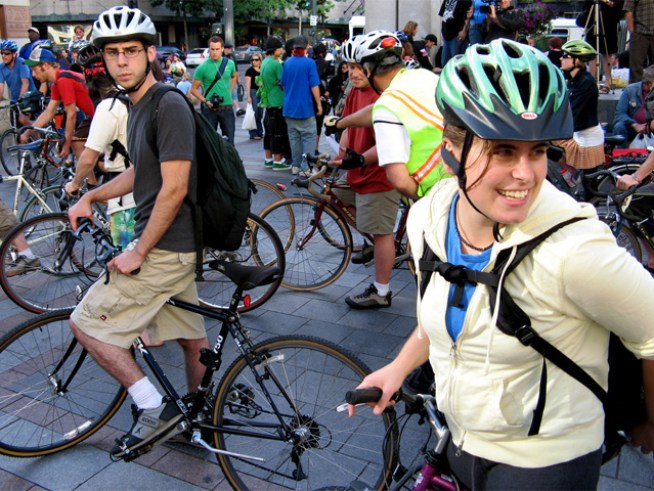 flickr.com/arbron
The Critical Mass bike ride will paralyze and/or liberate the streets of San Francisco this Friday.
Critical Mass this week is either going to be great, or really bad. Depends on whether you drive or bike during the event's 20th birthday.
The last Friday in September 1992 was the first time a mass of cyclists took over the roadways from drivers, bus riders and anyone else wishing to use the roads, according to the San Francisco Appeal online newspaper. Since that day, the ride has spread to cities around the world.
Organizers call Critical Mass a "challenge [to] the use of city streets and the domination of cars and oil in our transportation system," the newspaper reported.
Visit 518 Valencia St. for a Critical Mass welcome center and art exhibtion. The latter begins at 6 p.m. Monday.
Books, films and many other projects will be released this week in celebration of the anniversary, the newspaper reported.
Of course, the real show-stopper is going to be the ride on Friday night. Drivers beware; cyclists be there.