San Francisco Bike Polo Players Find New Turf
Game gone from Dolores Park, but lives on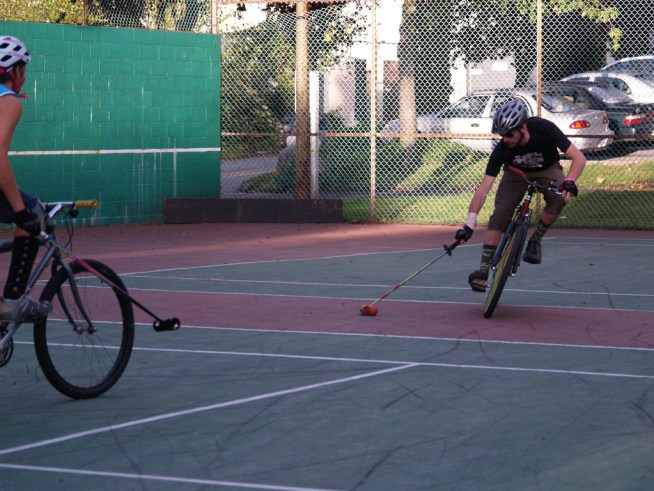 NealeA / Flickr
Bike polo has experienced some growing pains in San Francisco as its popularity has increased.
If you're looking to check out some fast-paced, hard-hitting bike polo action in San Francisco, you won't find it in Dolores Park for now.
Instead, after talking to District Supervisor Bevan Dufty and the Recreation and Parks Department, local players have picked up their mallets and headed to Jose Coronado Park at 21st and Shotwell streets in the Mission.
The move came after an incident in January where a match in progress in Dolores Park was broken up by the police department.
Not everyone's happy about the move, with some players quoted by Mission Local wanting to move the game back to Dolores and others considering a move to a different park in the Bayview.
Jackson West needs a new bike so he can trick out his old one for polo.