Search Crews Find No Sign of Missing Gilroy Woman
After finding two family members dead earlier this week, police believe the missing woman may have been killed by her son.
Saturday, Mar 17, 2012 | Updated 8:36 PM PDT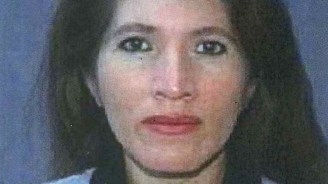 Authorities searched for 52-year-old Martha Gutierrez Saturday, a Gilroy mother who hasn't been seen since Tuesday.
Search crews combed parts of Santa Clara County on Saturday as authorities continue to look for a missing Gilroy woman police believe may have been killed by her son.
The San Francisco Chronicle reported that teams of about 30 deputies and about a dozen dogs searched for Martha Gutierrez in a rural area of the county.
Gilroy Police Sgt. Joseph Deras says nearly 70 friends and neighbors also looked for Gutierrez.
Police despite the combined efforts, there were no signs of the missing 52-year-old woman.
Martha Gutierrez has not been seen since Tuesday, a day before authorities found the bodies of her son, Abel Gutierrez and her 11-year-old daughter, Lucero Gutierrez, in the family's Gilroy apartment.
Police say 27-year-old Abel Gutierrez, an Iraq veteran believed to be suffering from post-traumatic stress disorder, shot his sister and then himself.
Officers believe his mother is either dead or gravely injured.