"Blood Moon" Eclipse to Wow U.S. Sky Watchers
Tuesday, Apr 15, 2014 | Updated 3:57 AM PDT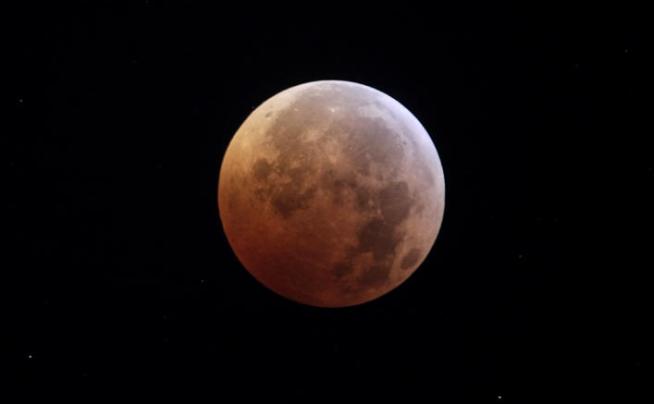 ASSOCIATED PRESS
The moon is seen during a total lunar eclipse from New York, Tuesday, Dec. 21, 2010. A total lunar eclipse occurs when the Earth casts its shadow on the full moon, blocking the sun's rays that otherwise reflect off the moon's surface. Some indirect sunlight still pierces through to give the moon its red hue.
The first of four lunar eclipses known as the "blood moons" will take place on Tuesday and those living in the U.S. are in for a treat.
"The most unique thing about the 2014-2015 tetrad is that all of them are visible for all or parts of the USA," said NASA expert Fred Espenak on Nasa.gov. A tetrad is a series of four consecutive total eclipses that take place at six month intervals.
Tuesday's eclipse starts at 2 a.m. EST, according to NASA, when the edge of the moon will enter the core of the earth's shadow. Total eclipse will occur at around 3 a.m. for those on the East Coast and at around midnight for those in the west. The event will last about 78 minutes, according to NASA.
A total eclipse takes place when the earth casts a shadow on a full moon. The sunlight on the earth's surface shows up on its shadow and gives the moon a red, coppery glow.
Three more total eclipses are expected on Oct. 8, 2014, April 4, 2015 and Sept. 28, 2015.