Yelp Users Follow Company's Extortion Example
Hipster's demand for discount gourmet ice cream rebuffed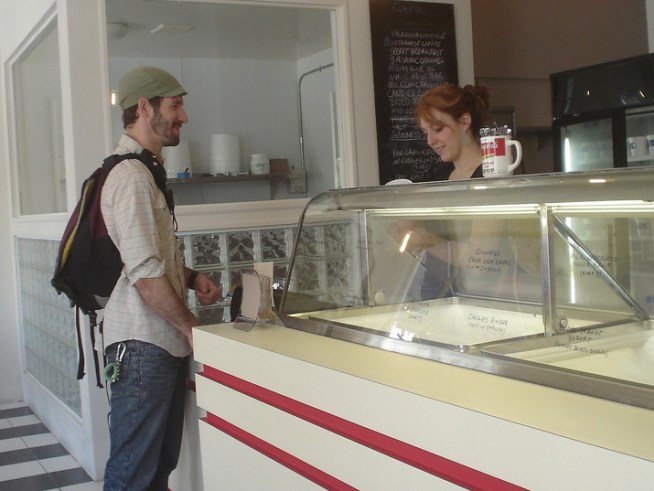 Mary Jane Watson
Some Yelp user clearly needs to lay off the Secret Breakfast of bourbon and corn flakes.
Shaking down small businesses isn't just for Yelp's adverting sales team any more.
A user of the site asked for a discount from already beloved ice creamery Humphry Slocombe in exchange for a favorable review, clearly not understanding that a business with half-block lines doesn't need her approval.
It's not the first time, or the last time, that someone has tried to cash in on the fear that a bad Yelp review instills in eateries.
A Yelp representative pointed the San Francisco Appeal to the site's terms of service, which forbids businesses from offering freebies for good reviews.
But relatively anonymous users trying to shake down proprietors? Fair game!
Photo by Mary Jane Watson.Jackson West uses Yelp all the time, but figures it will be either bought or driven out of business by Google eventually.