Rare Funnel Cloud Spotted in North Bay
Wednesday, May 26, 2010 | Updated 6:00 PM PDT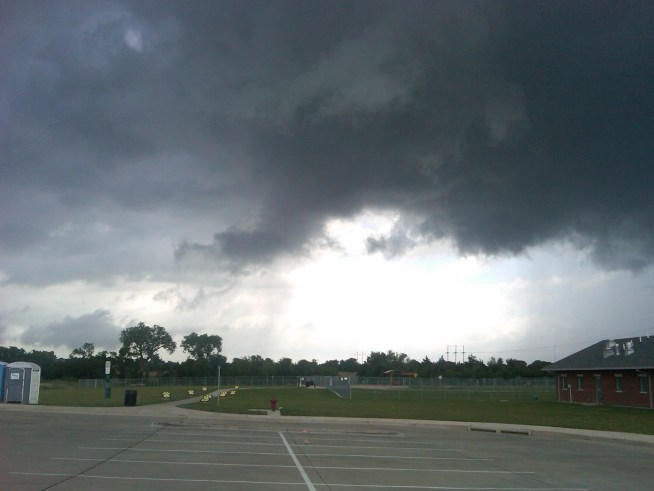 "Johnson, Marie"
Awesome low clouds at Prairie Paws Dog Park in Grand Prairie. Marie Marie Johnson, CAC Director of Billing & Billing Compliance Officer CareFlite 3110 S. Great Southwest Pkwy Grand Prairie, TX 75052 972-339-4265 Office 214-218-0233 Cell Sjohnson@careflite.org
A funnel cloud was spotted about 15 miles southeast of the Charles M. Schultz-Sonoma County Airport in Santa Rosa Wednesday afternoon, according to the National Weather Service.
The cloud was reported by control tower personnel at 1:18 p.m. and likely disappeared soon after, National Weather Service spokesman Steve Anderson said.
"They're very short-lived," he said. "They last a matter of minutes."
The clouds are funnels of cold air that protrude a few hundred feet below the base of the parent cloud and rotate or spin like a top, according to the National Weather Service.
They are rarely associated with winds strong enough to do any damage.
Anderson said those who see a funnel cloud should take shelter in a sturdy structure if the cloud is directly over them.