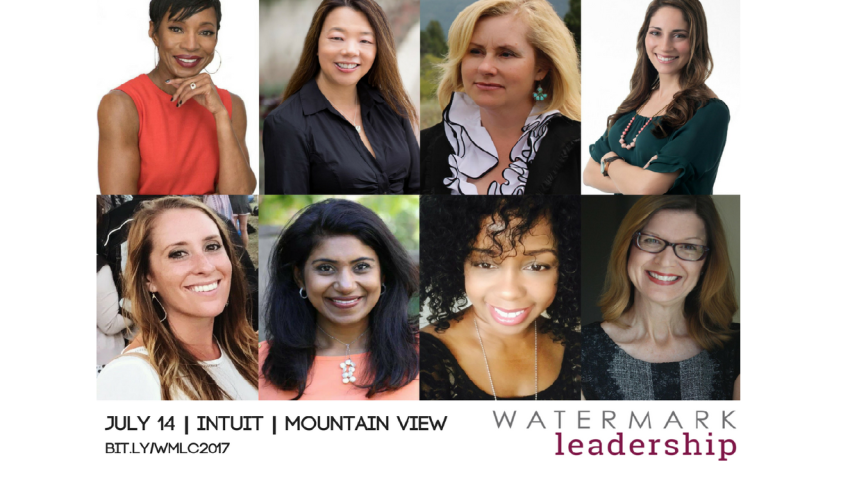 Recognizing today's leaders can be found at all stages of their careers, Watermark is combining engaging and inspirational speakers with diverse, interactive panels and sessions at its annual Watermark Leadership Conference.
Watermark is the largest women's membership organization in the Bay Area and focuses on increasing the number of women in leadership roles within their company by empowering members to reach their full potential.
Learn more about leadership, and yourself, at this very special conference featuring authors and former corporate executives Daina Middleton and Cammie Dunaway, UberMedia CEO Gladys Kong and more!
For a full list of speakers, pricing, and more, click here.
Where: Intuit - 2600 Marine Way, Building 20, Mountain View, CA
When: Friday, July 14 - 9:30AM-3:30PM