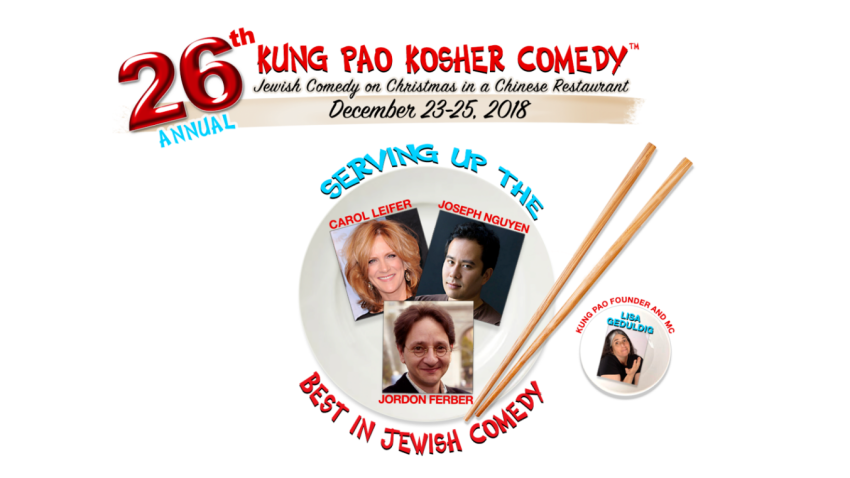 San Francisco's annual Jewish Christmas tradition, Kung Pao Kosher Comedy is now in its 26th year!
This year's shows take place on December 23-25. The legendary Jewish-comedy-on-Christmas-in-a-Chinese-restaurant extravaganza has been featuring famous Jewish comedians and Yiddish proverbs in its fortune cookies since 1993.
Kung Pao is one of San Francisco's longest-running comedy shows, catering to over 2000 people annually.
Comedians include Feature Headliner Carol Leifer (Writer for Seinfeld), Joseph Nguyen, Jordon Ferber, and Lisa Geduldig.
WHEN: December 23, 24, 25 // 5pm Dinner Show, 8:30pm Cocktail Show
WHERE: New Asia Restaurant - 772 Pacific Ave., San Francisco's Chinatown