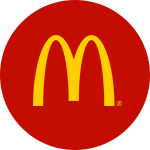 The following content is created in consultation with McDonald's. It does not reflect the work or opinions of NBC BAY AREA's editorial staff. To learn more about McDonald's, visit McDonalds.com.

1. Going nowhere fast and lovin' every minute of it.

2. Who says you shouldn't play with your food?

3. The ultimate game hack.

4. You Are Wear What You Eat.

5. You Be You & I'll Be Me.

6. Can't. Stop. Doing. It. Can't. Stop. Doing. It.

7. Get your nom-nom on.

8. And they said it couldn't be done.

9. Resistance is futile.

10. The savory golden goodness of McDonald's Gilroy Garlic Fries is back! Get a taste of this delicious summertime combo while you can for a limited time at participating restaurants.