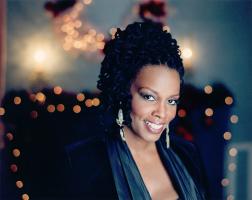 In her first Blue Note album of new material in five years—and her first since providing the award-winning soundtrack to George Clooney's 2005 film Good Night, and Good Luck—Dianne Reeves, one of the premier vocalists in the world, returns with When You Know, a stunning array of performances of old and new standards along with an infectious, uplifting new original.
---------------
Vintage decor and wares with Hand and Table Pop Up. The shop has some stuff you won't find anywhere else. Well, unless you own a vingate resale shop and have exquisite taste, that is.
The shop is at 136 Fillmore St. and is open until Jan. 7.