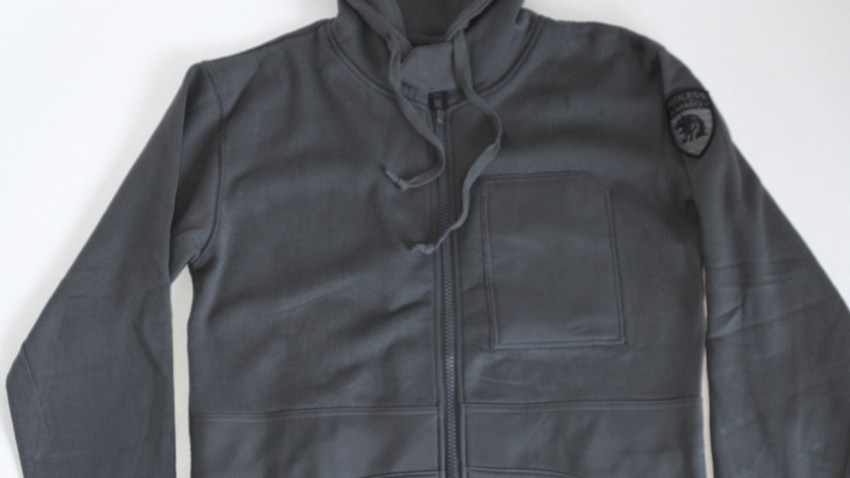 MILITARY STYLE: From an army man turned Levi's finance exec who didn't like numbers after all, EA's a military-ish line of shirts and outerwear whose unifying feature's the patent-pending F Stop pocket: an aperture-like enclosure of overlapping fabric.

Stay warm in the Long Range Patrol Jacket in fleece-lined "Schoeller Nanosphere" fabric (water and abrasion proof) with a woven shoulder patch and headphone retainer at the neck, or the soft cotton Patrol Hooded Sweatshirt with jumbo Kangaroo F Stops.

EA's launching with just tops, but future plans include collections of trousers and eyewear.

GET IT at Big Cartel for $48.