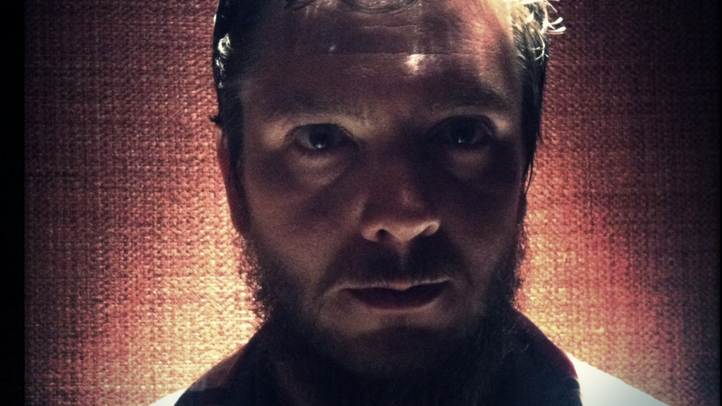 When you think "over-educated white" man, the image typically does not entail a singer-songwriter performing at South by Southwest and a summer tour with the Counting Crows and Emmylou Harris.
Chris Porterfield breaks the usual daunting image of an over-educated white man with his song-writing abilities and the music his talented band Field Report is making.

Their first and self-titled album released earlier this month is getting rave reviews from the likes of Billboard and Time Magazine, NPR, and Rolling Stone, as well as high praises from other fellow artists.

If you want to judge if all the hype is as true as they say it is, Field Report will be making a stop right here in San Francisco.
Opening for Aimee Mann, Field Report will be playing at The Fillmore Saturday night.

Frontman of Field Report and former band-mate to Justin Vernon of Bon Iver, talking to Chris Porterfield gave much insight on the 5 years of writing they did before releasing the record.

"Most of the time, the songs will come in a single line at a time that I'll either write down in a notebook or I keep a document open on my phone. When I was working, I would have a google document open at work and if something would come, I would save it for later and come back to it. Everything else I flushed out at my house and would try to figure out how these lines interacted with one another."

Porterfield explains how his writing evolved from being about himself to opening it up for others to relate to.

"This record started about myself. Through some work and digging, I managed to open it up a little bit where other people can inhabit it and it's not just about me. I'm growing as a writer a lot and just began writing in this form five or six years ago. This record is definitely about me, but through some shaping, sculpting, and breaking, other people got to be in there."

Porterfield putting in five years of writing into the lyrics of an album can be intimidating for a listener. That much thought and work lead to layers of separate, yet interconnected weighty topics.
Porterfield explains that even with the density of his lyrics, all types of people can relate to his words and the music if they wanted.

"When we made the record, I didn't know who we were talking to. I assumed it was a small group of people. I thought people like me - over educated, under employed, white men basically." (Laughs.)

"When we've been taking it on the road before the record came out, I've been blown away by the diversity of people who've been impacted to talk to us - men, women, young, old - so I've been off base with my cynical projection."

"Our tour with the Counting Crows, their audience was much different than I would imagine our audience would have been. It was cool to see older people, frat boys, teenage girls, hipsters all getting into it. I don't know who it's for, but it's there for people who want to get into it. If it exists in a way where it's background music, it'll work fine that way. But if you want to dive in you can find yourself doing that, too."

One of the many themes Porterfield reflects on in his lyrics is the passing of time. Time can tends to have a haunting nature and Porterfield gave his thoughts on how to get over it.

"I don't know if there are any secrets in how to do it. Honestly, just embracing it. I don't think there's any other way to deal with it than embrace and deal with it, and say 'This is what we got.'"

Porterfield embraced time and pursued personal life paths and passions. The result: Field Report.

"That [embracing time] was an impetus for doing what I did. It's maybe being reckless with a career, but you only get to live once. You just gotta do what you have to do. For me, it was this record and playing it for people."

"A couple of months ago I concluded, it's now or never. I've left my job and I'm officially a professional musician. These choices have left me in an unstable financial position. And now my wife is at home alone and has to mow our lawn, while I'm in New York waiting to play a show. We're going to be touring for quite a bit. I still have to figure out how that works, but it's ultimately what has to be done. We'll see if it's sustainable or not."

Sustainability plays a major role in any artists choice to go after a musical career. For Porterfield, integrity and authenticity are just as important. He talks about what an ideal career would looks like for him.

"We'd like to build an audience that has enough trust in us to follow us wherever we go creatively. We want to make something that's honest."

"And something to pay my mortgage. I'm trying to strike a balance between those two because they're both really important."

"The record is finally out and that's a huge relief to have it exist in the world. But there's so much uncertainty how anything is going to work out. It's taking it a day at a time and I'm trying to stay focused, humbled, motivated, and creative. That's all we can do and we're going to keep doing that and we'll see. We're at a weird place where arts and commerce are starting to mix and it's ultimately up to the market - and that'll decide if it's something we can continue."

With many artists and critics backing the unique style and lyrics of Field Report, the music lifestyle is still something that takes getting used to. Porterfield talks about his biggest support being his wife and how the both of them are learning how to handle the lifestyle of a professional musician.

"It's hard. We have alternate days in which we freak out, and the other person calms that day's freak out down. This would absolutely not be possible at all without her. She knew before I did that I needed to do this for the goodness of my soul and my mind."

"She knew early on that I was going to have to leave my job and work this new job. She's super supportive and tries to come to shows when her work schedule allows. She send pictures of the dog when it's doing stupid things."

"[With touring] Week one is ok. Week two is alright. Week three starts getting really long. Week four is like 'Oh my God, I really have to get home.' We're still figuring it out."
Chris Porterfield, his wife and his band will have much time to get used to the touring lifestyle.
With much of the buzz starting at this year's South by Southwest, they've gained much momentum with their summer tour and their album release this month. They're currently working their way around the country to share their sound. You don't want to miss out.
Check out more on Field Report at their website.