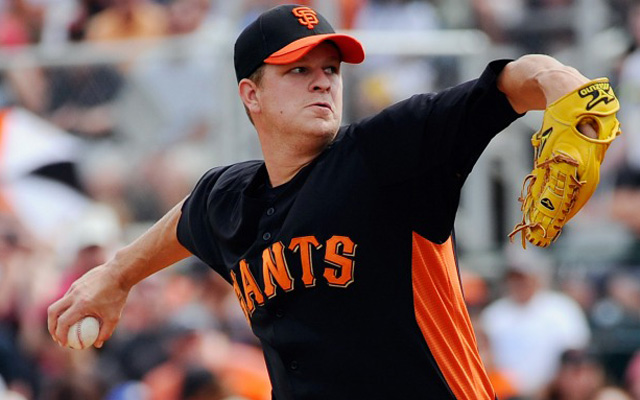 You know what you're going to get with the G-men: good starting pitching. Despite struggles in the field and some at the plate, the starting staff largely didn't disappoint against a solid Dodgers lineup. Here are your opening series lines:

Tim Lincecum: (0-1), 0.00 ERA, 5K, 7.0 IP.

Jonathan Sanchez: (0-1), 3.18 ERA, 8K, 5.2 IP.

Matt Cain: (1-0), 0.00 ERA, 3K, 6.0 IP.

Barry Zito: (0-0), 4.50 ERA, 5K, 6.0 IP

Notes: Lincecum was solid, getting out of some jams early but really settling down later. Errors and a sterling performance by Clayton Kershaw did him in though as the offense never showed up.

Sanchez was surprisingly dominant with 8 strikeouts, though leading off an inning with a walk to the opposing pitcher will always get you into trouble. Bochy probably should have pulled him a little earlier, and it cost the Giants, as Sanchez's bobble proved to be his undoing.

I told you in my fantasy baseball article that Matt Cain would be the Giants most valuable pitcher from a fantasy perspective. Cain pitched six scoreless innings buoyed by an offensive explosion from the Giants. Including the 2010 playoffs, Cain hasn't surrendered a run in 27 1/3 innings.

Here we go again -- Zito was roughed up early. He gave up 3 runs in the first but really settled down after that and the good news is he only issued 2 walks. Yes, we have to find things to get excited about with Zito, but in fairness you can't really fault him here. Decent outing considering he was in a car wreck just days before.

--It's likely Dan Runzler will be carrying his own luggage again soon. The lefty pitched 1/3 of an inning, allowing 4 hits and 4 earned runs. With Brian Wilson preparing to come back, it would only make sense to demote Runzler.

--Madison Bumgarner makes his first start of 2011 against the San Diego Padres on Tuesday. Bumgarner actually pitched better away from home last year, going (6-3) with a 1.91 ERA. In 14 innings against a much better Padres team last year, Bumgarner gave up just 3 earned runs while allowing a .216 BA against the Pads.