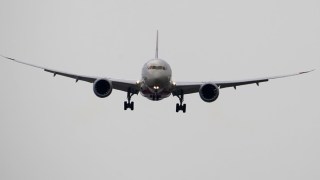 Air India plans to launch a flight between either Delhi or Bangalore and San Francisco.
If the carrier selects the latter, it will be a 17-18 hour ride and the longest non-stop commercial flight available, according to The Times of India, which noted that an announcement could be made during Prime Minister Narendra Modi's upcoming visit to Silicon Valley.
An Air India official told the publication that the company plans a nonstop flight to SFO on a Boeing 777-200 long range aircraft.
Commercial flights between Bangalore and SFO on airlines such as Lufthansa, British Airways and Etihad typically take more than 20 hours, stopping for layovers in airports in Frankfurt, London, Hong Kong, Dubai or Abu Dhabi.