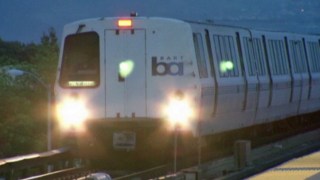 A vegetation fire broke out Wednesday morning on a BART train in San Francisco, prompting a major, but short lived, delay, BART tweeted out.
BART said the fire broke out about 5:20 a.m. between Glen Park and Balboa Park near the tracks.
BART tweeted out the delay had affected the San Francisco Line in the SFO, Millbrae and East Bay directions "due to an equipment problem on the track."
Then about 5:50 a.m., BART's media line stated that the delay was only about 20 minutes.