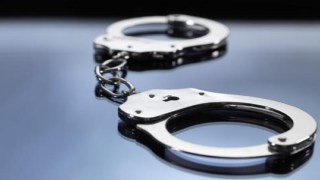 Police arrested a 50-year-old man Friday after officers found his wife fatally stabbed at their Fairfield home.
At 6:35 p.m., a person called and said that their family member may have committed a domestic violence related homicide at a home in the 2000 block of Burgundy Way, police said.
At the home, officers found that the door was locked. When no one answered, officers forced their way inside.
Inside the home, they found a woman who had been fatally stabbed, police said.
The woman's husband, identified as Fairfield resident Camden Lo, had apparently fled from the house before officers arrived.
Officers were able to track Lo to a restaurant in Napa in the 1600 block of Trancas Boulevard, according to police. With help from Napa police, officers were able to detain Lo.
Fairfield officers have arrested Lo on suspicion of homicide. He was booked into Solano County Jail, police said.
The name of the victim has not been released.
Anyone with information about the homicide is asked to contact Fairfield police's investigation unit at (707) 428-7600, or the tip line at (707) 428-7345 or Solano County CrimeStoppers at (707) 644-7867.