More than 4,000 firefighters were hoping to gain more ground Tuesday against the wildfire raging near Yosemite National Park, a blaze that over 11 days has scorched 280 square miles and destroyed a popular camp for San Francisco Bay Area residents.
The Rim Fire was 20 percent contained as of Tuesday morning. Since its started on Aug. 17, the fire has ripped through more than 184,000 acres along the rims of the mountains in the Sierra Nevada, destroying 31 homes and 111 structures – including Berkeley Tuolumne Camp, which has been run by the city of Berkeley since 1922.
It is now the 7th largest fire in state history, according to Cal Fire. (Open to see full list.) It's now cost $33 million to fight the Rim Fire.
San Jose Camp Burned in Rim Fire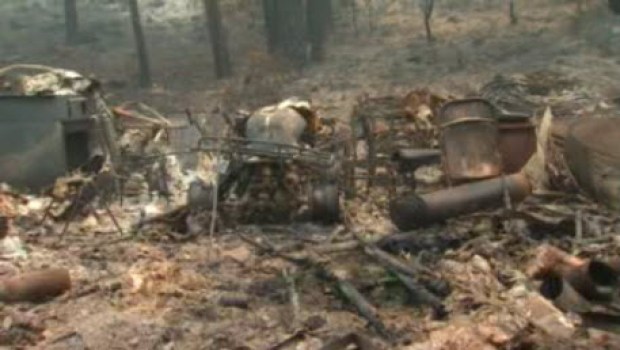 "I have incredible faith in the firefighters," Sarah Whitney of Tuolumne City told NBC Bay Area on Tuesday. "They're walking around in their tactical unforms and dumping retardant... All that work, it's amazing."
Posters in towns and cities close to the fire thanking the crews for their work also was proof that the people were grateful for the nearly 3,800 firefighters protecting their homes and lives.
As flames lapped at the edge Hetch Hetchy Reservoir that supplies San Francisco, fears that the inferno could disrupt water or power to the city diminished.

"It looks great out there. No concerns,'' Glen Stratton, an operations section chief on the blaze, said of the Hetch Hetchy Reservoir. As a precaution, the San Francisco Public Utility Commission had started diverting water away from Yosemite to reservoirs in Alameda and San Mateo counties to 302 million gallons a day. Typically, the SFPUC divers 275 million gallons to those Bay Area counties.
As the fire moved east on Tuesday toward the O'Shaughnessy Dam, SFPUC officials noted some ash falling on the reservoir there. But they said the water quality is still OK because they draw water from much lower in the reservoir.
The weather pattern also seemed to be working to the firefighters' advantage on Tuesday. While the terrain of the Rim Fire has proved to be a monster for crews, temperatures dropped to about 61 degrees and the expected humidity is about 60 percent. There are also thunderstorms forecast ahead for the region, which meteorologists say chould help quell the fire, but also pose a potential concern for gusty winds.
Air quality warning for smoke continued on Tuesday for Tuolumne County and the Yosemite valley basin.
Firefighters Hope to Gain Ground on Rim Fire, Now 20 Percent Contained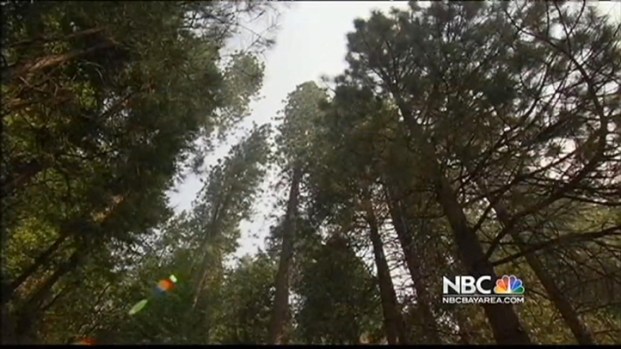 All this news is a marked change from when the fire broke out in the heart of the Stanislaus National Forest by Yosemite, when temperatures were in the high 80s and humidity was in the high teens.
Despite the intensity and size of the fire, U.S. Forest Service spokesman John Miller told NBC Bay Area that there have been only a few minor injuries, some heat-exhaustion and a separated shoulder.
Firefighters Hope to Gain Ground on Rim Fire Near Yosemite, Now 20% Contained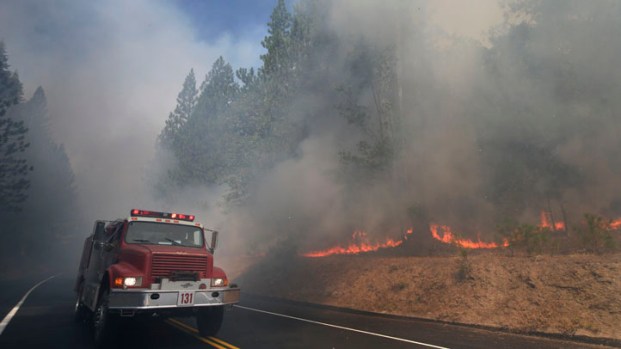 The biggest tragedy of the Rim Fire for many in the Bay Area was the loss of Berkeley Tuolumne Family Camp - an institution for thousands of Bay Area families - which was totally destroyed sometime on Sunday.
"I'm just so sad on so many levels," said Janice Lin of Berkeley, who has been going to the camp with her children for years, including this summer. She spent the evening looking at photographs from her years at camp.
Rim Fire 13th Largest in State History, 15 Percent Contained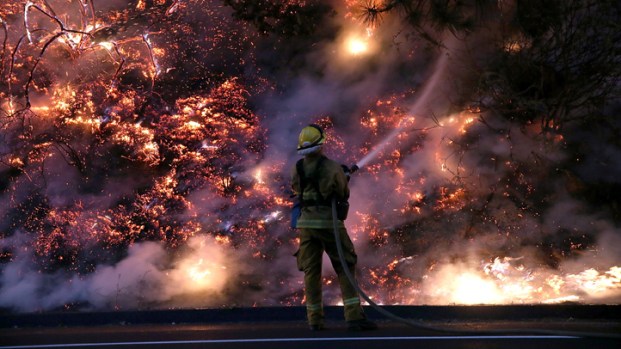 More than 250 people gathered Monday night in Berkeley for a memorial to honor the lost camp. Campers shared photos, memories and sang songs they learned at the family camp.
"It's kind of like a death in the family," said Harvey Kletz, a camper. "It's that much part of our family."
Ari and Rachael Nava of Santa Cruz started a Berkeley Tuolumne Family Camp Photo Memorial on Sunday dedicated to the "years of joy and happiness that it has provided to generations of campers." The couple met at Berkeley Tuolumne Family Camp when they were teenagers and are part of a family that has attended the camp for more than five decades.
( Interactive map of Rim Fire courtesy of Esri.com)
The Associated Press contributed to this report.