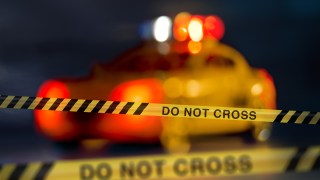 The California Highway Patrol reports an unidentified man ran onto Interstate Highway 80 in Vallejo early Sunday morning, and died after being hit by multiple vehicles, some of which did not stop afterwards.
At 12:36 a.m., the man was crossing from the north side of the highway to the south side, just east of the Carquinez Bridge Toll Plaza.
According to the CHP, A man identified as 36-year-old Khwaja Faisal, 36, of Vallejo was driving his Toyota Prius when he saw the pedestrian in his peripheral vision.
The pedestrian was reportedly dressed in all dark clothing, and had a cane in his hand but was running.
CHP officials said Faisal attempted to brake but was unable to stop in time, and hit the pedestrian. He was not arrested, according to the CHP.
Several other vehicles ran over the man after he was hit by the Prius, and only two of those subsequent vehicles stopped at the scene, according to CHP officials.
A CHP spokesman said this type of thing happens often.
"A couple of times a week, we get a call about a pedestrian crossing in obviously a very dangerous spot where we're in a slight bit of a curve here coming off the Carquinez Bridge," Eric Lund said. "Everybody is accelerating from the toll plaza and possibly trying to merge and find what lane they're gonna be in, and they might not be as attentive."
Authorities are now working to identify the man who died.
Published at 3:48 PM PDT on Aug 10, 2014 | Updated at 10:27 PM PDT on Aug 10, 2014