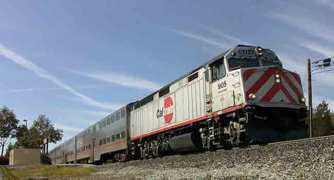 A person on the train tracks was fatally struck by a commuter train in San Mateo late Monday, according to a Caltrain spokeswoman.
Southbound train No. 190 struck a person who was on the tracks illegally in the vicinity of 25th Avenue at 8:12 p.m., Caltrain spokeswoman Tasha Bartholomew said in an email.
Caltrain officials said the involved train is now a crime scene, and it cannot leave until cleared to do so by police.
Southbound train No. 190 and northbound train No. 193 have both been held at the scene for investigation.
Northbound train No. 193 will unload its passengers, and Caltrain officials are establishing a bus bridge between Hayward Park and Belmont.
Passengers are being advised to expect lengthy delays.