The City of San Jose and its police department are now the targets of a civil rights lawsuit accusing cops of racial profiling after statistics released last week showed African-Americans and Latinos are disproportionately stopped and searched.
Shauncey Burt, the young African-American man who filed the lawsuit, talked exclusively with NBC Bay Area on Monday. He says he wasn't surprised by the police stats.
Burt filed a civil rights lawsuit against San Jose and its police department as a last resort, he said. He says he is pursuing a class action suit because of police treatment against him and other people of color. He cites police statistics released last week that show, in 2014, blacks and Latinos made up about one-third of San Jose's population but accounted for nearly two-thirds of police stops.
Burt claims police stopped him several times for minor traffic violations and each time he says he was handcuffed, put in a police vehicle or on a curb, and had his car searched.
San Jose Police Chief Requests to Test Body Worn Cameras on 12 Officers, Push Rollout Date to 2016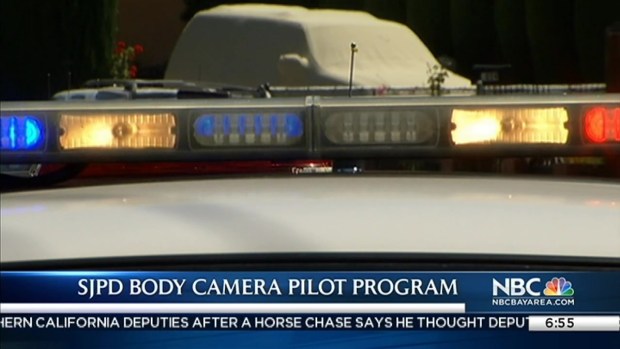 "I felt embarrassment as a person," Burt said. "I felt restrained from expressing my rights and authority because you are concerned if you become too involved articulating your position as a citizen that they'll become more aggressive."
Burt told NBC Bay Area his story starts with personal humiliation, but he hopes that it will end with racial justice.
"We want the court to order certain changes in the policies and practices of the police department to eradicate racial profiling," said Nicholas Emanuel, Burt's lawyer. "What is troubling is when we hear denials and when we hear city officials who may not want to admit that this is a problem."
San Jose Mayor Sam Liccardo responded Monday with a series of proposals for more police accountability, including more citizen review of complaints.
"I'm proposing that we accelerate some of our efforts probably around body-worn cameras," Liccardo said, "expanding the scope of investigations for many of the bias-based complaints."
Burt said that's a start – just like his lawsuit.
"There has to be a voice," Burt said, "someone who steps forward, takes action and starts the process."
The city and San Jose Police Department plan to conduct an independent analysis of the police stats. They have about three weeks to respond to the lawsuit.
"What we're seeing from the stats and what we're hearing from the community, it's clear that we have some work to do," Liccardo said.