The Santa Clara County Sheriff's Department said Wednesday there are no new investigative developments in the Sierra LaMar missing child's case.
The 15-year-old Morgan Hill girl has not been seen since last Friday. Police found her cell phone along the side of the road leading to her house Saturday night.
Forensic searches of both the cell phone and Sierra's laptop have not found any clues, according to investigators.
Her friends and her family say she had no reason to run away. Investigators said they have interviewed over 100 people including family, friends, classmates, neighbors, 290PC registrants, school officials, bus drivers, field workers in the south county area and transients in the south county area. None have lead to any leads.
Sierra's father, Steve Wayne LaMar of Fremont, released a statement Wednesday to speak to his prior conviction on sex crimes with a child. Investigators stressed he is not a suspect in his daughter's disappearance, adding he has been fully cooperative since the investigation began.
Public Statement From Sierra LaMar's Father, Steve LaMar:
My name is Steve LaMar. My daughter Sierra has been missing since last Friday, March 16th. I am releasing this statement to address a recent report that I am a registered sex offender. This report is true. I anticipated that this unfortunate piece of my background might surface in the media. I immediately disclosed this history to the police on the very first day of the investigation into my daughter's disappearance, in the interests of openness, truthfulness, and cooperation.

I understand the stigma associated with this in my background, and I assure everyone it is not connected in any way to my daughter's disappearance. I ask that you please not shift the focus away from the investigation and from finding Sierra. I also ask that you please not let my past shape your opinion of Sierra or anyone in our family.
Please understand, I am a dad, and I want nothing more than to find my missing daughter.

My family is working closely as a team with law enforcement, and we will do so until we can conclude the investigation.

We want to thank law enforcement, the media, and the community for all of the help and support they have given so far.
The offense against Steve LaMar on the Megan's Law website is listed as "lewd or lascivious acts with a child under 14 years of age." It does not list a date for the conviction. His address is listed as a hotel in Fremont, but people there said he has not lived there for months.
The Santa Clara Sheriff's Office said its Sexual Assault Felony Enforcement team Task Force has been assisting with the investigation and is contacting all known persons convicted of prior sexual assault related crimes in the South County area as a precaution. The purpose of contacting the people with priors in the area is to confirm their whereabouts during the time Sierra went missing. This is done in all missing child cases.
Sheriff's investigators said they have interviewed students at both Sobrato High School in Morgan Hill and Washington High School in Fremont for information or leads that could assist in the investigation.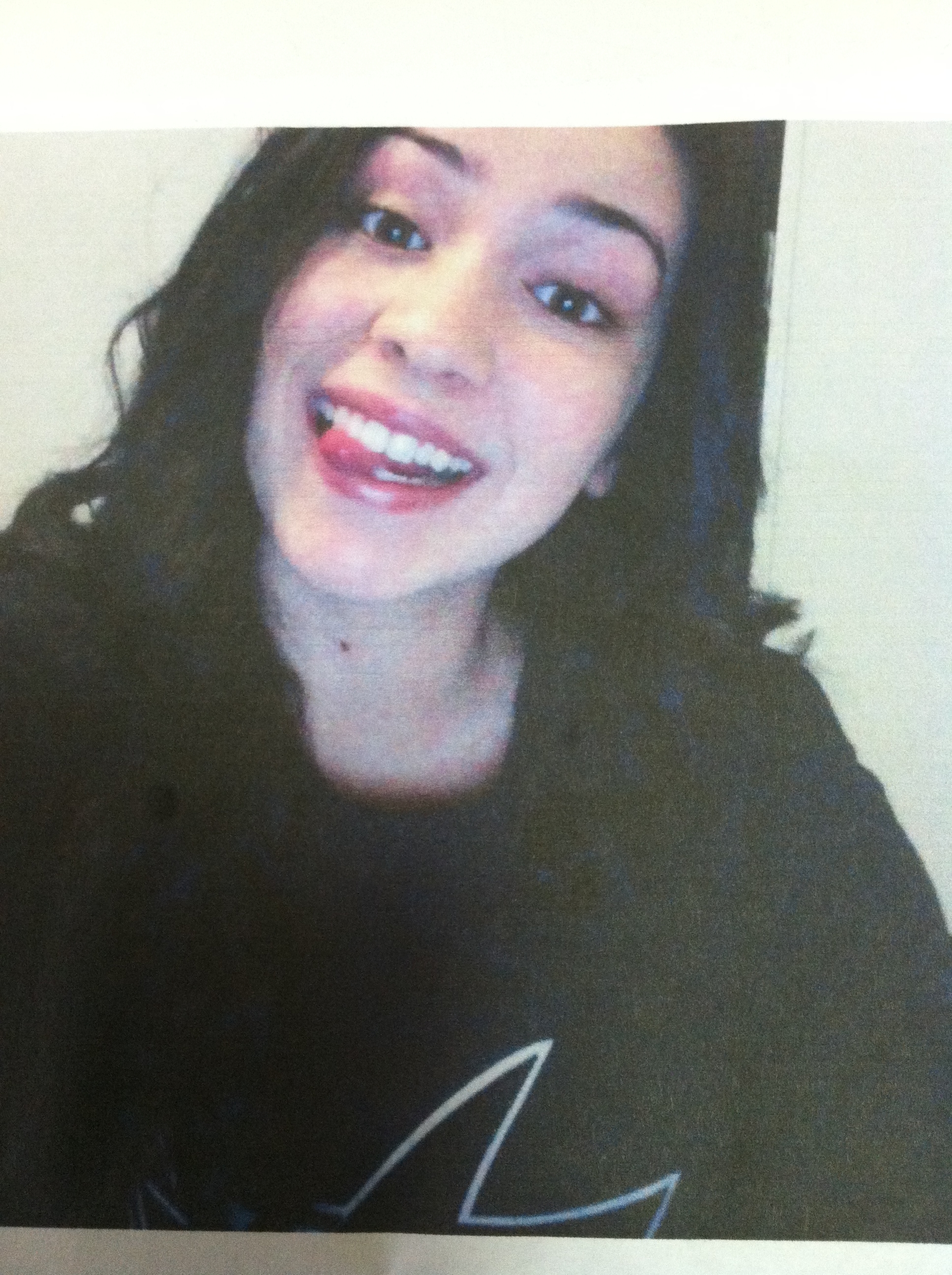 Sierra moved to Morgan Hill this year after growing up in Fremont. She has friends at both Washington High School in Fremont and Sobrato High School in Morgan Hill.
Flyers and posters cover both campuses in hopes that someone will know something and call police or her family. Her friends in Morgan Hill held a candlelight vigil in her honor Tuesday night.
There is another vigil scheduled for Friday night in Fremont.
Sierra (pictured above and to the left) is 5 feet 2 inches tall and has a thin build. She was last seen with her Juicy brand black and pink purse.
Sierra's mother gave NBC Bay Area a cell phone photo she said Sierra took the morning before she disappeared. In it she certainly appears to be a typical happy teenager.
Anyone with information about Sierra or her whereabouts is asked to contact Santa Clara County Communications at (408) 299-2311. During business hours, tipsters can call sheriff's investigators at (408) 808-4500 or the anonymous tip line at (408) 808-4431. They also set up an email address for tips at: tips@sheriff.sccgov.org.
There is also a Facebook page for Sierra.
Below is a raw interview with child advocate Marc Klaas. He has some good insight on the case. He said Sierra's mom called him and asked for help Wednesday morning.
He said he does not believe Sierra ran away. He says given the fact she lives in a remote area it was likely someone who knew her routine abducted her rather than a stranger abduction.