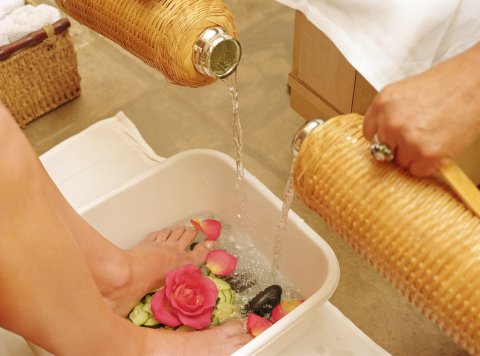 Not only can you get a hand job in the Castro, you can now get a foot job.

Hand Job, the San Francisco hair-and-nail salon with a unique name, received permission from the San Francisco Planning Commission to offer foot massages.

Planning commissioners had to first be assured that Hand Job did not offer any sexual services, according to the San Francisco Examiner.

The name may offend some but the commission said it has no control over what businesses choose to call themselves. Especially if the name fits the service being offered.

"Your marketing is very effective," Commissioner Gwyneth Borden said. "When I was in the Castro, I noticed your establishment because of the name and I got a good chuckle. Your place looks nice, it's a legitimate business and you're doing nails, so I think the name is very fitting."

She wasn't intrigued enough to go in and get a legitimate hand job though.