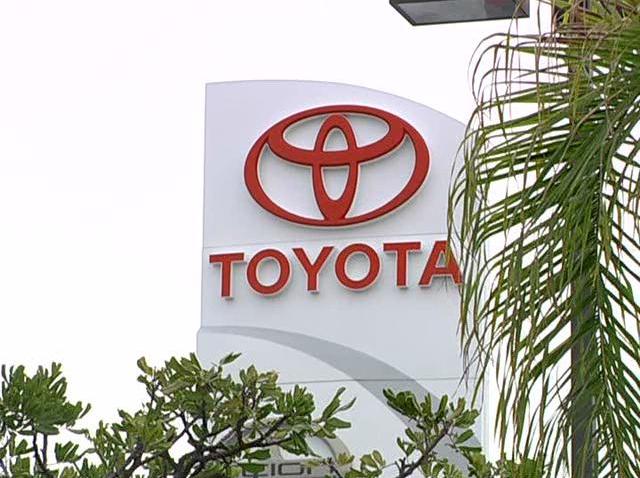 Concord police and Concord Toyota are offering a new program to help prevent catalytic converter thefts from Toyota trucks and 4Runners, which has been an expensive and ongoing problem in the city, a police sergeant said.
Catalytic converters, which are part of a vehicle's emissions control system, contain semi-precious metals that are relatively valuable in the recycled materials market, police Sgt. Brandon Richey said.
They are generally mounted just behind a vehicle's exhaust header pipes and are stamped with the manufacturer's name but don't have a unique serial number or tracking number.
To steal a catalytic converter thieves have to crawl under a vehicle and cut the mechanism from the exhaust system, an activity they usually do at night when the exhaust system has cooled and they are less likely to be seen.
Toyota trucks and 4Runners are particularly attractive targets to catalytic converter thieves because they are higher up, which makes them easier to crawl under, and they have higher-quality catalytic converters, which bring in more money at recycling centers, Richey said.
Unfortunately for the owners of these vehicles, replacing a catalytic converter can cost between $1,500 and $3,000, according to a service advisor at Toyota.
Thieves also often damage other parts of the vehicle's exhaust system when they remove the catalytic converter, which can increase repair costs.
Police, meanwhile, have no way to match suspected stolen catalytic converters to a victim's vehicle because they don't have tracking or serial numbers, which makes the thefts nearly impossible to investigate.
In an effort to help prevent catalytic converter thefts and help police investigate the crimes when they do happen, police have teamed up with Concord Toyota in what they are calling Operation Midnight Shield.
Concord Toyota is offering a free service to Concord residents who own a Toyota truck or 4Runner that includes installing tamper-resistant hardware on the converter and inscribing tracking numbers on them so police can identify them if they are stolen, Richey said.
Concord residents can make an appointment for the complimentary service by calling (888) 529-9568. The offer expires Sept. 20.
Police are also advising residents to park in their vehicles in secure areas, especially at night.
Copyright BAYCN - Bay City News