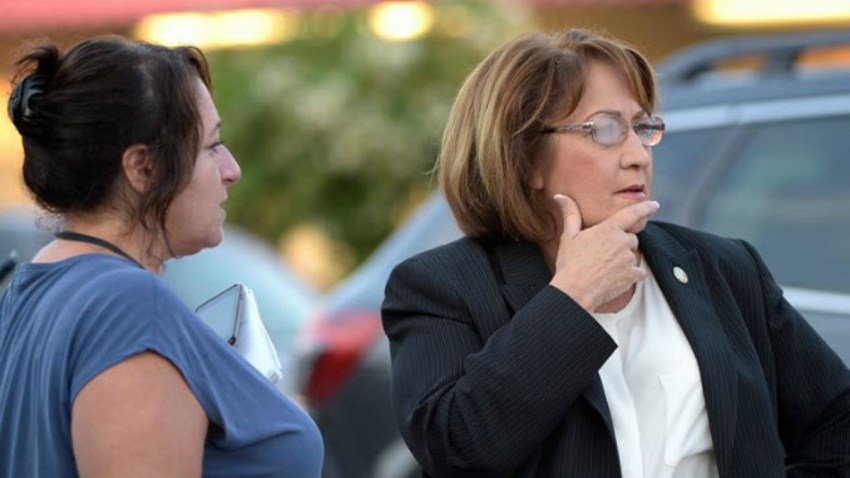 One of the faces of the Orlando police department, now investigating the nation's worst mass shooting in U.S. history, is a San Francisco State University alum and a former newswoman from the San Jose Mercury News.
Michelle Guido, who has sent out a missive of tweets and conducted in-person interviews with reporters across the globe since a gunman killed 49 people in a gay nightclub Sunday morning, has been the public information officer for the Florida department for one year. The information both she and Sgt. Wanda Miglio have been delivering with fury has been transparent, constant and full of information.
"When I was a journalist," Guido said by phone on Monday, long after her shift had ended, "I thought there could never be a job that I would be more proud to do."
Then, the tragedy struck the city where she moved to.
And, surrounded by her new Orlando police community, she said, "I have never, ever been more proud."
With the blessing of Police Chief John Mina, Guido and Miglio have been updating the world on Periscope, Twitter, Facebook and on camera with information about the victims, road closures, and tip lines for the public to call the FBI. "We want the world to know what's going on," she said. "We want to be transparent."
Before taking over as the department spokeswoman, Guido worked at WESH-TV, the Orlando Sentinel and the San Jose Mercury News.
The second paragraph of her LinkedIn profile reads in almost a prescient way for the job skills she would unfortunately need for handling such an unimaginable tragedy. "I am calm in chaos," she wrote, and "highly skilled in SEO and social media.
People who worked with her know that she was great at her job – which until recently, had been on the other side of the cameras.
"When Michelle Guido left the Merc, it was a real blow to the newsroom," said former Mercury News reporter Mark Emmons. "She was just one of those reporters that the rest of us really looked up to and admired. There just didn't seem like there was any story she couldn't report and write."
Guido served as the breaking news editor at the Orlando Sentinel for four years, and the associate managing editor there for three years before that.
But Guido spent her longest journalism stint and the San Jose Mercury News, from 1989 to June 2006, where she was a crime and features reporter, as well as an editor there. She was also part of a team Pulitzer Prize winners in 1990, for detailed coverage of the Oct. 17 1989 earthquake and its aftermath.
Former Mercury News managing editor Dave Satterfield remembers Guido as a "terrific reporter" with "great enthusiasm and a great eye for detail."
He's sure that what she's going through now, both personally and professionally, is a Herculean task.
"I'm sure she's being tested at the moment," he said, "but she's got the experience to handle it."


EDITOR'S NOTE: Author Lisa Fernandez used to work with Guido.