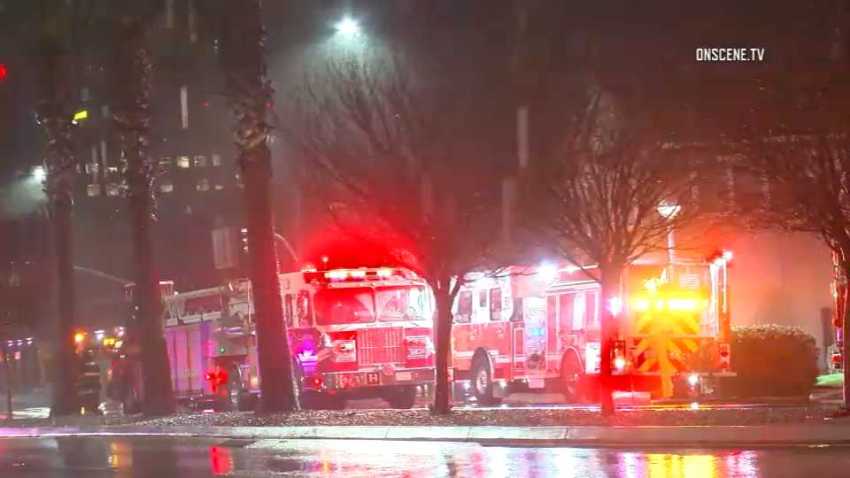 San Jose Fire Department crews were busy extinguishing 1-alarm fires at two separate addresses on Wednesday night, including one location which they had already extinguished a blaze at earlier in the evening and returned hours later, according to fire officials.
The first blaze was reported at 6:48 p.m. at 422 W. San Carlos St., Fire Captain Brad Cloutier said. Flames were reported coming out of a first-floor window of a two-story residence. Fire crews were able to quickly extinguish the blaze.
Fire crews returned to the address around 11:11 p.m. when the second fire was reported by witnesses who saw smoke coming out of second floor and attic areas of the home, according to Cloutier.
Both fires are suspicious and are under investigation, Cloutier said. Two adults were displaced and nobody was injured.
Fire crews reported to another fire around 10:48 p.m. at 1590 Chambers Drive, according to Cloutier. The residents of the home heard popping sounds before calling 911.
Two adults and two children were displaced, but nobody was injured. The cause of the fire is under investigation.
Copyright BAYCN - Bay City News