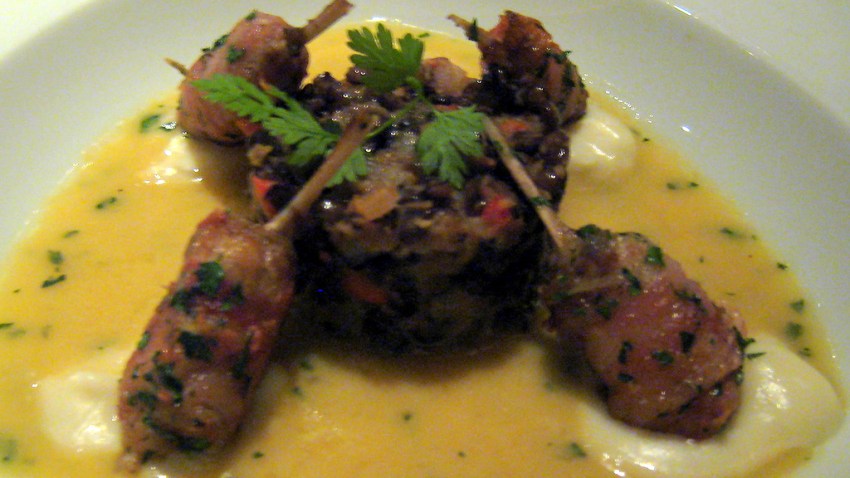 You might not have held a party, but Friday, April 30th was was Save the Frogs Day according to Santa Cruz-based Save the Frogs.

They did celebrate by claiming a small victory, however -- it seems that renowned San Francisco institution Restaurant Gary Danko has pulled the tender, juicy frog legs from the menu.

Though the restaurant declined to confirm whether a letter from Save the Frogs convinced the chef to pull the item, they did confirm that they are no longer serving the succulent amphibians.

Save the Frogs notes that hundreds of amphibian species are threatened with extinction. And though most frog legs offered for sale are from farms in China, the organization claims that many carry a nasty virus and invade the habitat of native species (though only if you don't manage to wrangle them onto the plate.)

If you're still looking for some delicious frog, you might try some of the fishmongers on Stockton street in Chinatown, where they are often offered live and fresh for the fryer.

Jackson West thinks you might be able to substitute gator.
Copyright FREEL - NBC Local Media