The 16-year-old accused of setting a gender non-conforming teen's skirt on fire on a Bay Area bus was charged Thursday with a hate crime, aggravated mayhem and felony assault.
In an unusual move, Alameda County District Attorney Nancy O'Malley also charged the suspect, identified for the first time as Richard Thomas, as an adult in public court in the attack on Sasha Fleischman on an AC Transit bus.
Usually, minors' names are kept private and charges are filed in the juvenile court system. He was arraigned on Thursday, but the plea entry was put off until next week.
Thomas' family was in court. They told reporters he only intended to burn the victim's skirt as a joke.
His mother, who did not want to be identified, said her son is not a hateful person. "Most mothers would say that, but he's not," she said. She said he is a kid and said "kids joke around," adding he wasn't trying to hurt anyone.
She said her son is very remorseful and and wants to apologize to Fleischman, saying he is already writing a letter to the victim.
MORE: Donations Pour in for "Agender" Teen Set on Fire
In a brief police report attached to the charging documents, Oakland police officer Anwan Jones wrote that during his interview with the suspect, Thomas "stated he did it because he was homophobic."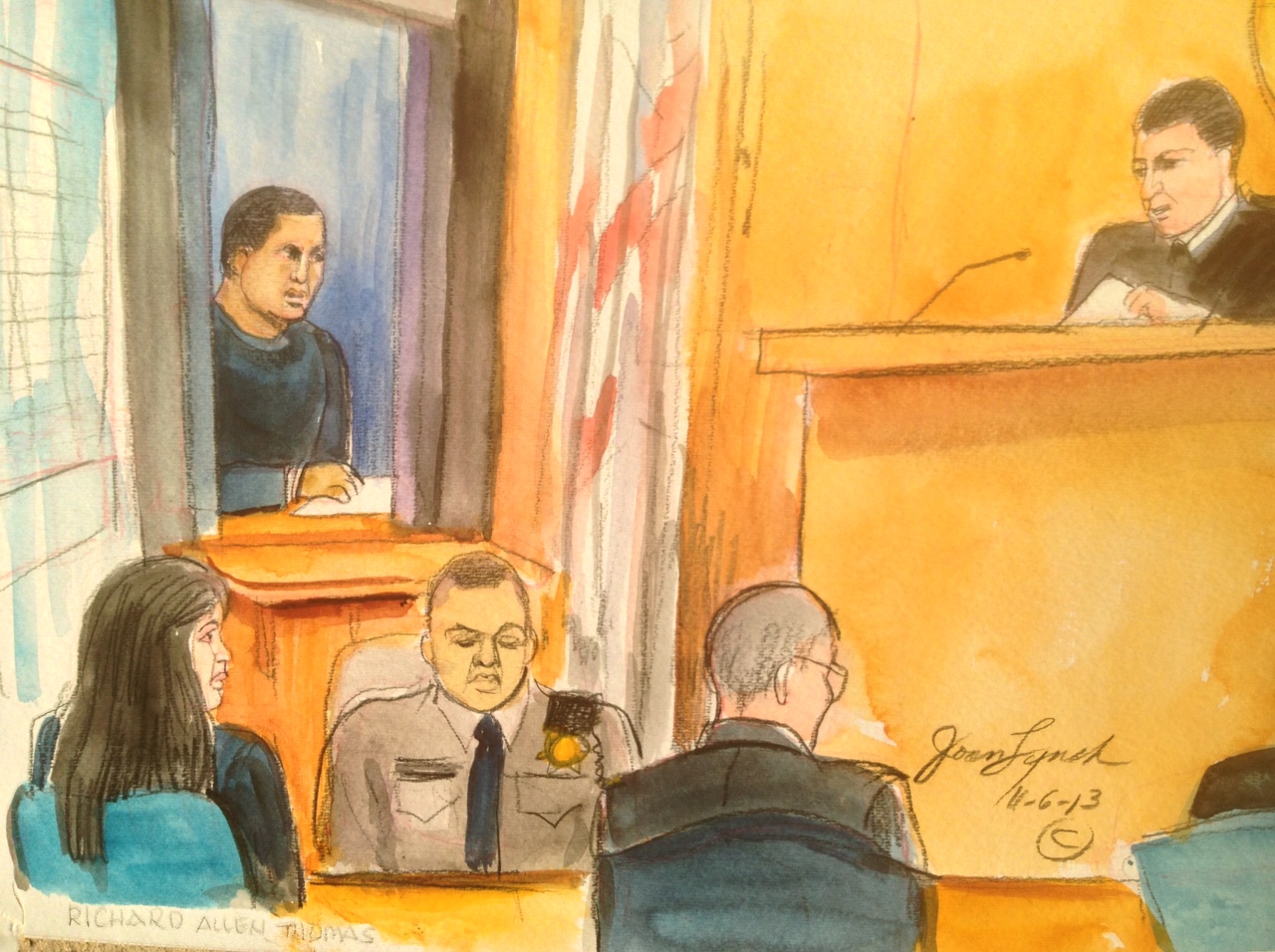 "Richard Thomas' violent and senseless criminal conduct resulted in severe and traumatic injuries to a young and entirely innocent victim," O'Malley said in a statement. "The intentional and callous nature of the crime is shocking and will not be tolerated in our community. Our thoughts remain with the victim and the victim's family in wishing for a full recovery from the extensive burns suffered as a result of this crime."
It wasn't immediately clear who was representing the 16-year-old.
Thomas' charges stem from Monday evening, when Fleischman, a senior at Berkeley's Maybeck High School, was sleeping in the rear of an AC Transit bus on line 57. Fleischman woke to find that someone had set the 18-year-old's skirt on fire. Others rushed to help, but Fleischman had already suffered second- and third-degree burns. Fleischman underwent surgery on Wednesday at St. Francis Hospital in San Francisco.
The victim's parents told the Oakland Tribune that Fleischman identifies as "agender," or "non-binary gender," designations sometimes adopted by individuals who see themselves as neither male nor female.
Fleischman's cousin set up a "Helping Sasha Have a Speedy Recovery" page, which raised more than $21,000 in one day to help pay for surgery.