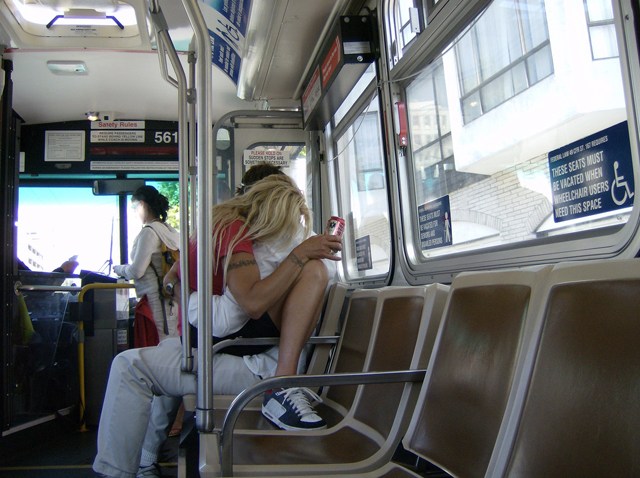 Seattle's brand new light rail just opened, and the locals love it so much that they organized a pub crawl last Thursday. Fun!

As a reporter noticed, they found themselves at a bar way out in the boonies, spending money at establishments that they would never otherwise visit. (This is why the claim that better transit along Geary could harm business owners is so completely ludicrous.) The crawl was of course organized on Facebook and brought out only the most colorful of people.
"I know a lot of those people over there; the transit nerds, the virgins," said Will Kelley-Kamp, smirking. The blogger and longtime transit ally was describing the crowd who showed up to last night's Link light rail pub crawl.
But this got us thinking: isn't it time for another Muni pub crawl? (Hopefully it won't wind up with us waiting two hours for a bartender and then getting served a dozen beers all together.)

If memory serves, the most recent one was organized by
... and there was some talk about an N Judah crawl at some point.

Let's make like Seattle and go exploring! Our suggested starting point:
at Balboa and 38th.
Copyright CURBS