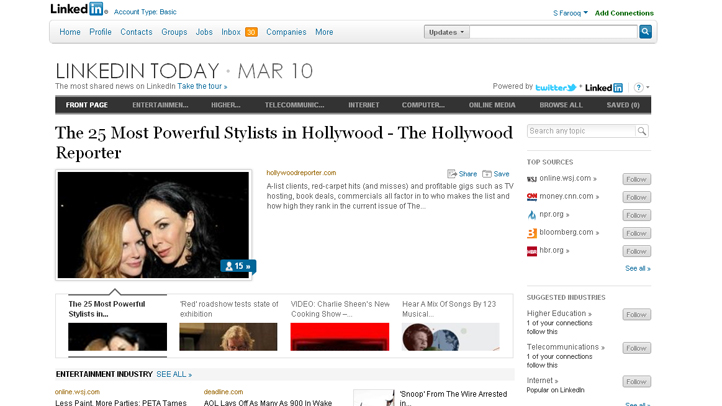 LinkedIn is trying to make headlines.

Possibly trying to build on how Twitter has found a home for news junkies who like to follow news feeds on the microblogging site, LinkedIn launched a new feature Thursday to help its users share headlines.

The Mountain View-based social networking site for professionals will now surfaces the top headlines being shared by its more than 90 million users.

The service is being called LinkedIn Today and the company said it will allow its "members access their professional news through three different lenses – by their connections, industry, and the broader global professional network."

Users will be able to track trending headlines based on their profession or an industry they are interested in following. They will also be able to share their own headlines.

The interface looks like a typical news website, with images and news teases. Each news source is clearly labeled and LinkedIn Today will also track the top trending news organizations and suggest industries for each user to follow.