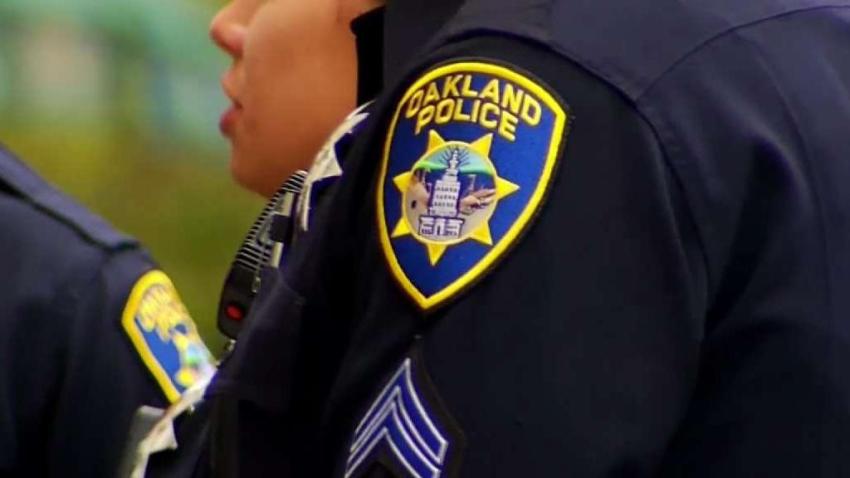 A 20-year-old man was charged with special circumstances murder on Tuesday for allegedly fatally shooting a Los Banos man during a marijuana deal gone bad in Oakland's Fruitvale district last week.
Omar Rojo is scheduled to be arraigned on Tuesday for the fatal shooting of 25-year-old Jaime Valdovinos in the parking lot of the Fruitvale Station Shopping Center in the 300 block of East Ninth Street shortly after 7 p.m. Thursday.
Valdovinos was pronounced dead at the scene.
Rojo, who lives in the Fruitvale district, is charged with murder, the special circumstance of committing a murder during the course of a robbery, and two counts of second-degree robbery for allegedly robbing Valdovinos and another man who was with him.
Witnesses and video surveillance camera footage indicate that Rojo was in the rear seat of a vehicle in which Valdovinos and the other man were sitting, Oakland police Officer Michael Jaeger wrote in a probable cause statement.
The man who was with Valdovinos told police that Rojo and another suspect robbed Valdovinos and him of a large amount of marijuana, according to Jaeger.
The surviving victim said that during a struggle to get the marijuana back, the two suspects shot and killed Valdovinos, Jaeger wrote.
Rojo was identified as one of the suspects who was involved in the robbery and murder of Valdovinos and he was arrested in the 900 block of Oak Street, near the Lake Merritt BART station, about an hour after the shooting, according to Jaeger.
Officers who served a search warrant on a residence connected to Rojo found clothing he wore during the shooting and recovered a firearm, Jaeger wrote.
When investigators interviewed Rojo, he admitted "setting up the robbery to steal marijuana and shooting approximately three times in the direction of Valdovinos while he was inside the victims' vehicle," Jaeger wrote.
The second suspect in the fatal shooting apparently is still at large because he isn't named in the charging documents. Oakland police didn't immediately respond to a request to confirm the status of the second suspect.
Oakland police said anyone with information about the shooting should call their homicide Section at (510) 238-3821 or their tip line at (510) 238-7950.
Copyright B