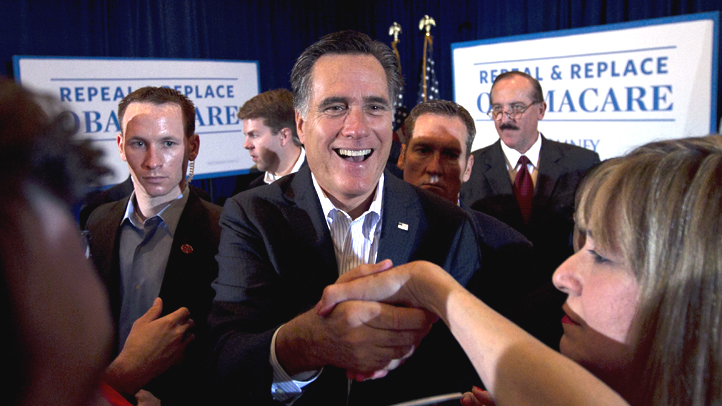 A new survey finds Mitt Romney running away with Republican support in California, with the leader of the national presidential field enjoying a double digit lead over his competitors in the GOP.

The USC Dornsife/Los Angeles Times poll out Sunday finds Romney is backed by 42 percent of registered Republican voters, with Rick Santorum trailing by 19 points. Newt Gingrich and Ron Paul are a distant third and fourth.

Romney's support has jumped 15 points since a November USC/Times poll.

But respondents say overall they're not thrilled with the Republican field. Half of GOP voters say they wish different candidates were running for president.

The poll surveyed 1,500 registered voters by phone between March 14 and 19. The survey has an overall margin of error of 2.9 percentage points.


Copyright AP - Associated Press